CCAR: Creating the Campus-Community Connection
Community Service is a critical part of being not only a Pace student, but also a member of society. Whether it is done out of the desire to help others, requirements for a Civic Engagement class or meant to elevate the quality of one's resume, there are ample opportunities surrounding the university. 
Erin Kathleen Mysogland, the Program Coordinator for the Center for Community Action and Research, compiled 13 organizations both on and off-campus that gather volunteers to work for them. Whether it is working with children, animals or the environment, these organizations have options for students. 
The Community Partner's Fair was held at the Gottesman room in Kessel during common hour on Wednesday. The fair allowed students to access resources and gather information about a variety of opportunities in one central location. 
Sophomore nursing student, Grainne McGinley was glad to see Pace put on an event like this.
"It allows students to be like, 'hey I can get involved in this'", McGinley said. "CCAR is a great organization, and so is working with the arts and there's so many different interest groups that can really be applied to different students." 
Many students need the volunteer hours for their Civic Engagement classes, including Psychology of Civic Engagement, which is arguably one of the more popular courses on campus. 
Mysolglad found that this event is a key stepping stone in students connecting with various non-profits, volunteer groups and organizations in the past and hopes to see an increase in student volunteers on campus. 
In addition, Victoria Gabrielle Quaranta, Assistant Director of Dyson Career Programs, commented that civic engagement and volunteer work is important whether or not it's a requirement for a class.
"Employers do look for a mix of relevant experience, professional experience, on-campus activities and volunteer work," Quaranta said. 
Arts Westchester representative Lauren Brady, said events like this are the easiest way to attract students towards their company.
"It's always the in-person fairs that we get some of our best interns," Brady said. 
Volunteering is not only good to stick on a resume, but also has benefits towards one's well-being. 
One of the non-profits located at the event was Paws Crossed Animal Rescue, located in Elmsford. Josephine Hogan, a recent retiree from being adoptions manager and a current full-time volunteer, said the shelter is a popular place for Pace students to get community service hours. However, this community service project has tremendous benefits on not just the animals, but the students as well. 
According to the National Institute of Health, "Interacting with animals has been shown to decrease levels of cortisol (a stress-related hormone) and lower blood pressure. Other studies have found that animals can reduce loneliness, increase feelings of social support, and boost your mood." 
Hogan stressed this as well, "I don't think you'd get a better benefit than working with animals… If you come and sit down with a dog that's ready and raring to sit on your lap and lick your face, I think that's kind of good therapy to calm you down."
McGinley emphasized the impact volunteering has in one's life, "I think the importance of volunteering is giving back to the community that gives to you…. It's important that Pace students step up and help the community that is growing around us." 
About the Writer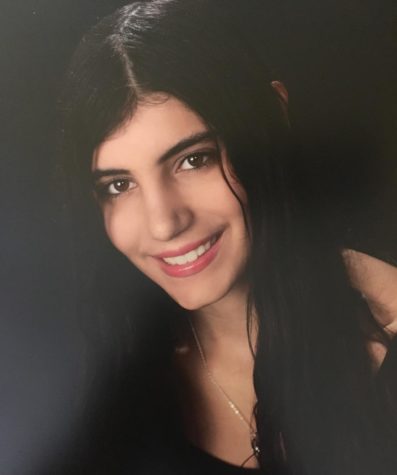 Katie Walsh, Managing Editor
Katherine (Katie) Walsh is a junior double major in digital journalism and public relations. In addition, she is attaining a minor in sports media and...