Student plans for the upcoming winter break
Thanksgiving break may be over, but winter break will be here soon enough. Some students are looking forward to relaxing at home after a long semester, but others are looking forward to traveling to different places around the country and world.
Senior Shannon Mueller is spending Christmas and News Years abroad, visiting countries in Europe. Mueller and her family are planning to visit with relatives, attend a wedding in France and explore Barcelona and Spain. 
"I am excited to go back to France and attend a French wedding for the first time, Mueller said. "I am also excited to go to Barcelona because I have never been there before and I have always wanted to go. I have heard so many good stories about Spain, so to finally go there and see it for myself is very exciting."
Junior Chelsea Covino is staying in the country and continuing a yearly tradition of going to Disney World with her boyfriend, junior Jared Maldonado. The pair have visited the most magical place on earth last year for the first time and plan on going back each year. Their week-long vacation will include visiting every park, eating food around the world at Epcot, attending a character's breakfast, and taking lots of photos. 
"I have been a fan of Disney my whole life," Covino said. "I look forward to going every year. To get ready, I watch a ton of Disney movies and listen to Disney songs leading up to the trip. There's so much to do, we try to fit in as many things as we can."
Sophomore Hallie Robcke is traveling with her brothers on an annual family trip down to Key West during her holiday break. The tradition started in 2013 and was so well-loved in her family that it continues today. Robcke spends time in Key West tubing, scuba diving, shopping, visiting the turtle hospital and many more activities. 
"I am excited because I'll get to spend time with my whole family which is something that doesn't happen often as I come from quite a large one and I'm excited for all the fun things we are going to do," Robcke said.
Students who are a part of the faculty-led abroad program at Pace will also be traveling abroad and gaining class credit. The destination for both classes being offered is in India. The classes are PSY 296K; Understanding a Globalized World, or NUR 299; Cross-Cultural Study: Biopsychosocial, Cultural, Political, and Spiritual Perspectives on Food for the Mind, Body, and Spirit. 
About the Contributor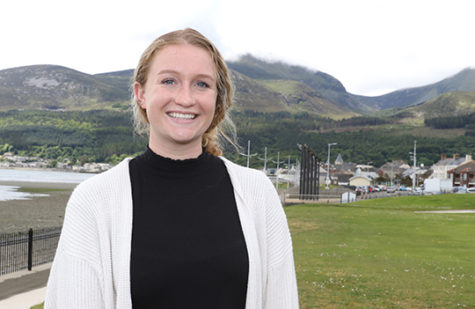 Alexis Nieman, Media Editor
Alexis is a junior Communications major and Public Relations minor. At Pace I am the News Editor for the Chronicle and a member of Entrance One PR club....