No need to fear, Career Services is here
It is not too late for seniors to start their post-graduate job search with Career Services
As May graduation gets closer and closer, future graduates are starting to feel the pressure when it comes to making plans for their life after Pace. With classes, clubs and jobs, finding the perfect job to kickstart your career can seem like a daunting and almost impossible task. For any student at Pace, though, one vital tool they have at their disposal is located right in the Paton House.
Career Services is a team of experts that are trained to help students find job and internship opportunities during and after college. Their goal is to help guide students through the process of transitioning from student to professional life. You can meet with a Career Counselor in your field of study to explore topics such as workplace culture, salary negotiations and professional attire. They can assist you with building and perfecting your resume, cover letter and interview skills. As of 2018, Career Services helped 89% of undergraduate students get jobs or continue their education after college. 
Paula King, the director of Career Services, stresses that it is never too late for seniors to work with the counselors. 
"Preparation is key to an effective job search, so you want to give yourself the needed time without feeling stress," King said. "Recruitment timelines for full-time, entry-level jobs can vary depending on the employer and the position, so meet with a Career Counselor to identify your job search plan. If you are a senior that has not yet worked with us, please come on in! In fact, Pace graduates have life-long access to our services."
Career Services stays very active on the website Handshake, which each student at Pace has access to. After you build your profile, you can find thousands of job and internship opportunities just for students. Last year, Career Services posted over 50,000 internships and jobs from over 10,000 employers across the entire country. 
"Companies are eager to hire recent college graduates and, at Pace, we see amazing success in our students attaining full-time work related to their field of study," King said. "Some of the best connections with employers are made right on campus at career fairs, employer classroom visits, and on-campus interviews. We spread the word about our events through email, web, Handshake, and flyers around campus, but welcome students to call us or drop by the Paton House to learn more about upcoming activities."
Pace Career Counselors are available to meet with busy students in person, via Skype, or phone. It is important not to panic about your life post-Pace, but the first step to being serious about job searching is walking into Paton House to get started. One important thing they can help with is optimizing students' resume format and content. They add keywords to help your resume not be tossed aside when applying to large companies. 
Underclassmen who are still thinking about future plans should get involved in organizations and jobs within their field of interest.
"Internships, co-ops, practicums, field experiences and clinicals are all great to build market value," King said. "On-campus jobs, student organizations, and community volunteerism are also excellent for building skills to increase marketability. Experiences are the foundation of your unique brand so let Career Services help you find the next opportunity."
The next big event by Career Services is the Job and Internship Fair on April 1, 2020. Over 100 employers in every field will be there with available jobs and internships. Students also have access to the Career Clothing Closet, located in the Paton House, where they can select professional items to keep such as blazers, pants, shirts, skirts, and ties – at no cost. 
About the Contributor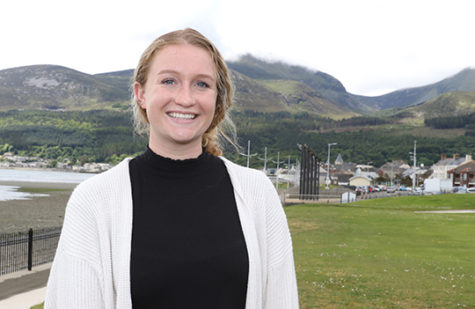 Alexis Nieman, Media Editor
Alexis is a junior Communications major and Public Relations minor. At Pace I am the News Editor for the Chronicle and a member of Entrance One PR club....