A hard decision the coronavirus put on one international student
She was planning to visit her family, now she has to study on the other side of Atlantic
Two days after Pace announced it will go online for the remainder of the semester, American Airlines flight 094 took off from John F. Kennedy Airport, heading toward Madrid Barajas International Airport. International student Casilda De Las Heras, made the tough decision to go home, risking her re-entrance into the U.S. as the Coronavirus continued to spread around the globe.
The digital cinema and filmmaking transfer student had long planned to go home to Spain during spring break, but as the outbreak spread all around the world, her plans became indistinct as Pace announced that it would go online, which might have put her legal status at risk. Heras is on a student visa and was worried about losing her status. 
"It's been really messy, to be honest," Heras told of the recent developments about how the Coronavirus (Covid-19) outbreak has affected her week-long family visit on the other side of the Atlantic Ocean.
Pace's International Students Services (ISS) advised students not to travel before the university's remote learning announcement came as non-citizens' reentrance to the U.S. was not guaranteed. Then, another announcement came from President Trump that European nationals would not be allowed to enter the U.S. for 30 days starting on March 13.
"I thought maybe I should just stay in the U.S. during the break, because I didn't want to risk going home and not being able to come back to Pace for a month in case classes resumed after the 29," Heras said. 
However, the outbreak has not stopped spreading despite taken precautions all around the world. As more public gatherings have been prohibited, Heras thought it would be better to be with her family in Spain. She took the risk and left the U.S. on Thursday night.
"Then I figured, realistically, Pace would probably close for the whole semester, since things aren't getting better soon, so I would not want to stay in the USA when classes are canceled if I can't fly to Spain for at least a month," Heras said.
Pace's decision to cancel in-person class meetings for the rest of the semester conflicts with F-1 visa requirements. In normal circumstances, international students are not allowed to take more than one online course per semester.
But four days before Pace announced that it would complete the semester online, the Department of Homeland Security revealed that international students are now allowed to take online classes either in the U.S. or abroad without losing their legal visa status.
The department's announcement has ended the uncertainty for many international students at Pace and many other universities in the U.S. If an international student loses their status, they may have to reapply to regain their status, which could take weeks and come with a cost.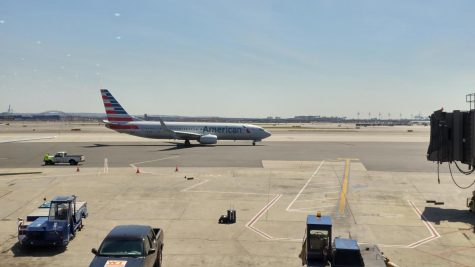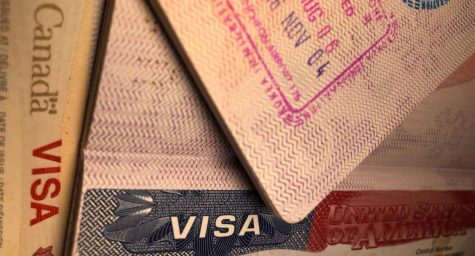 While a lot of emails caused confusion, ISS finally confirmed that whether students opt to stay in or leave, they will not lose their status.
"Keep in mind that all these things happened within the span of maybe three hours," Heras said.
As Heras got ready to leave her North Hall dorm room on Thursday afternoon, she could only pack limited personal items. Since many airlines allow limited checked bags per passenger, her belongings will have to stay in Pleasantville while she is in Madrid.
"If classes stay online for the rest of the semester or I can't go back to campus because of travel restrictions, or–God forbid–I lose my visa and can't come back to the U.S. until at least next fall, what's gonna happen to all my stuff?" Heras said.
Like many international students, Heras has never taken an online course before, but she assumes that it will not be an easy task. Apart from the time difference, Heras wonders how effective classes will be via Zoom as a film major. One of her assignments was to shoot a film scene as her final group project.
"It's definitely going to be challenging, considering there is a six-hour difference between Madrid and New York," Heras said.
Now Heras has to complete the spring semester online in Spain, where national lockdown has been imposed after Italy.
"The situation in Spain is pretty bad. The whole country is in a state of emergency," Heras said. "They have closed every establishment except for hospitals, grocery stores and gas stations."
Although she is not allowed to go outside due to national lockdown, she is optimistic about her decision to leave the U.S.
"At least I'm in the comfort of my home." She expresses her feelings from the Spanish capital. "It could be worse, I could be sick or I could be in the U.S. away from my family."
It is difficult for students to attend classes online and being away from friends at a time like this. But for many international students, following up their education online either in a different time zone or apart from family has created anxiety.
"I would obviously prefer if this whole thing wasn't happening and I could stay in the U.S., but since it's happening, I'd rather be home and have online classes," Heras said.