Mortola Library Showcases a Century of Black Life, History, and Culture
In commemoration of Black History Month, Mortola Library has created a display to honor the contributions of African Americans to American society and culture.
The theme of 2015's Black History Month is 100 years of celebration, according to the Association for the Study of African American Life and History. With this in mind, the Mortola showcase aims to highlight those persons who are not particularly popular.
The project was spear headed by staff members Desharwn Brown and Daniel Sabol.
"I believe that it is important for every culture to have their moment to say the effect and influence that they have had on the United States," Brown, Assistant Coordinator of Access Services, said. "More so for African Americans, because our original past here is not the happiest."
The showcase features books, photos, and informational displays. It takes the focus away from well-known names and aims to shed light on the works and contributions of regular day-to-day citizens.
A section of the showcase coincides with the University's theme of "Finding Your Passion."
"Each person can contribute to Black History Month just by doing what it is that they love," Brown said.
Brown hopes to communicate the idea that one must look at their history and past in order to inspire their future.
The only difficulty faced by the team was in finding information on the contributions of regular people.
"There can only be one first, but just because you are not the first, doesn't mean you are not contributing," Brown said in regards to the importance of acknowledging persons of regular status. "For instance, I contribute every day to black history in my job and making sure that the students who are here walk away with what they need from the university."
A panel discussion to be held on Feb. 25 will feature influential regular persons who are contributing to American society and black history through their day-to-day work.
"We are always looking for student help and for students to pitch ideas of things the library can participate in," Sabol, Evening/Weekend Librarian, said. "This was one excellent collaboration that brought beautiful work to Mortola."
"The real significance of celebrating Black History Month in 2015 is that with all the racial unrest that you've seen in 2014, it's important to realize that while we have come so far, we still have so much further to go," Brown said. "If we don't look at our past, we are doomed to actually repeat it."
The library will continue to display the showcase throughout February and works can be found around the entrance and back wall by the Technical Assistance desk.
Mortola welcomes both student and faculty to their panel discussion on Wed., Feb. 25 at 6:00 p.m.
---
About the Photographer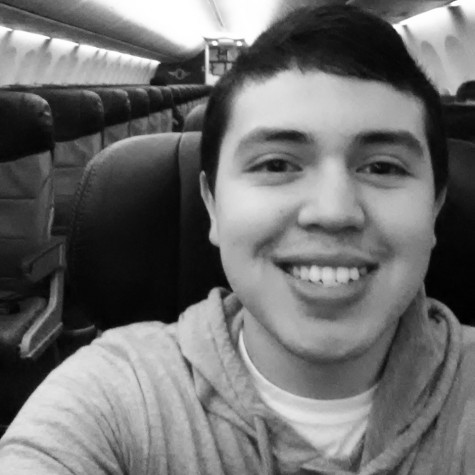 Jonathan Alvarez, Web Editor
All the way from Mesquite, Texas; Jonathan Alvarez studies Communication Arts and Journalism with a minor in Latin American Studies. Jonathan began his...