New Fraternity Pi Lambda Phi Aims to Eliminate Prejudice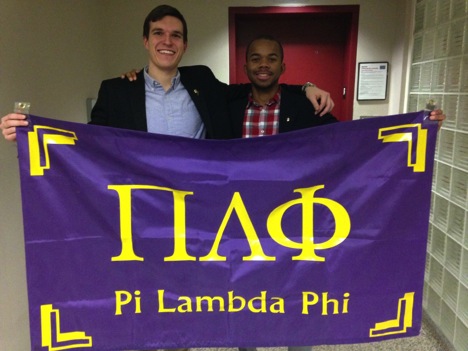 Pi Lambda Phi will be joining the campus Greek community this semester and will be the fraternity's establishing new chapter at Pace; New York Alpha Rho.
Founded in 1895, the fraternity's philanthropy and mission is the "Elimination of Prejudice."
The goal is to address underlying differences between people that prevent progress and to promote better understanding between people.
Members representing Pi Lambda Phi will be on campus facilitating the establishment of the new colony and recruiting the new chapter's first members, who will be distinguished as a Founding Father.
"Pi Lambda Phi's mission as an organization, as represented in our creed, is to eliminate prejudice to help spread equality and diversity and to bridge the gap between people," Pi Lambda Phi Expansion Coordinator Michael Zanotelli said.
Zanotelli, along with Expansion Coordinator Orrin Webb and Director of Chapter Operations Patrick Spanner, have conducted interviews with various student organizations and students to establish ties for the organization on campus.
Pi Lambda Phi was also featured at this semester's Circle of Greeks.
"I feel confident and I think it will help us a lot especially with recruitment," IFC President and member of Alpha Chi Epsilon Rafael Puerari said. "Since there is a new fraternity on campus, maybe more people will be interested in joining Greek Life. That is what we need."
Pi Lambda Phi, also known as Pilam, centers its values on scholarship, character, leadership, obedience (commitment), finance, and equality.
"One of the main struggles with the world is that we see division. We isolate people by their race, national origin, religious beliefs, political beliefs; and seeing something that transcends all that and looks at people as people and that wants to unite the world as humanity spoke to me," Zannotelli said, in regards to why he joined Pi Lambda Phi.
The fraternity was founded at Yale University by three men who were denied the right of admission into college fraternities due to their racial and religious affiliations. Thus, the creation of the first non-sectarian fraternity was made.
"We are focused on finding high quality men who want to start something special here at Pace, to leave a legacy and become a Founding Father," Spanner said.
The fraternity was first reached through the search of prospective new fraternities by former IFC President Griffin Timoney, and facilitated by Associate Director for Greek Life and Leadership Initiatives Robert-Thomas Jones.
Through a call for expansion put out to North-American Interfraternity Conference, Pi Lambda Phi was contacted. There were about seven groups initially picked from the search, which then led to three being interviewed on campus. From those three, Pi Lambda Phi was selected.
Pilam is one of the three new organizations being introduced to campus, the others being Phi Beta Sigma, Inc. and Theta Xi. The approval of these organizations on campus was granted by the vote of students in current Greek council.
"I am really excited about them," Jones said. "'The Elimination of Prejudice' is their motto, and I think it fits so well with Pace University. Our motto is Oppurtunitas, we have always had a long standing tradition here at Pace for giving opportunities to students to get a higher education degree. I think for them to have that ethos of eliminating prejudice fits very well with the campus community."
Pi Lambda Phi desires to educate the Pace community on prejudices through educational and philanthropic events, and seeks to be part of the traditions on campus. One of their premier events is the "Wall of Prejudice" where a wall is constructed that displays slurs of oppression and is then tore down by students.
"You need to find what resonates with you. Pi Lambda Phi resonated with me, but the Greek experience is what is really valuable," Zanotelli said. "If people haven't found that life changing experience yet, something that has really shaped who you are and where you want to be, maybe you should look into Greek life and see if that's for you."
About the Contributor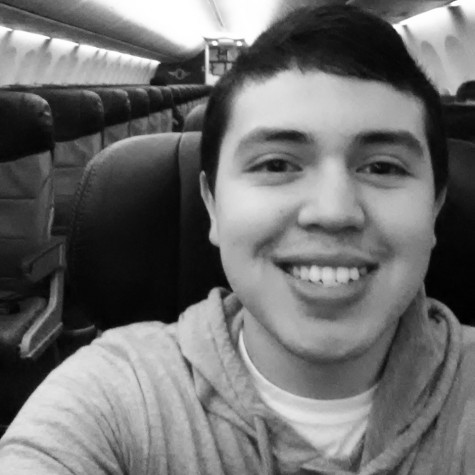 Jonathan Alvarez, Web Editor
All the way from Mesquite, Texas; Jonathan Alvarez studies Communication Arts and Journalism with a minor in Latin American Studies. Jonathan began his...