World Renowned Doctor Hosts Week Of Trafficking Events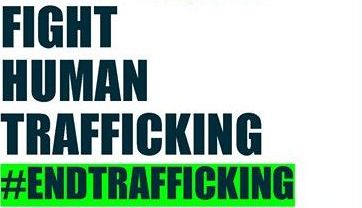 Last week, internationally recognized forensic traumatologist Dr. Halleh Seddighzadeh presented a week of events on human trafficking at both the New York and Pleasantville campuses.
Seddighzadeh's Pleasantville events included a Common Hour Conversation, a lecture on the health implications of human trafficking, and a movie screening of The Whistleblower.
She additionally participated in a Twitter discussion, which allowed students to ask questions and continue the conversation with the tag "#EndTrafficking."
Seddighzadeh has been working in her field for 11 years and is the founder of ARMAN (Asylee, Refugee, Migrant Assistance Network), a non-profit organization that specializes in the treatment of trauma and torture victims.
A prominent theme throughout Seddighzadeh's presentations was the implication of victim blaming and the misconception that trafficked individuals are willing.
She noted that definitions of human trafficking, for which there is no single unified phraseology, still refer to victims as prostitutes.
Seddighzadeh read synonyms for the term "prostitute," which included "call girl," "harlot," "hooker," and "whore."
"We still call children prostitutes. That is disrespectful and inappropriate," she said. "Where in that definition is exploitation acknowledged?"
Nomenclature, according to Seddighzadeh, is crucial to how society frames human trafficking. In her health lecture, she explained "Linguistic Relativity," which holds that language influences thought.
"She's not selling herself," Seddighzadeh said. "She was sold."
Fear of shaming is the number one reason that human trafficking cases go unreported, according to Seddighzadeh. She referenced a UK study, which estimated that 94 percent of victims do not come forward due to public scrutiny.
She held that human trafficking does not discriminate, affecting all ages, genders, socioeconomic statuses, and races. Her youngest patient, Seddighzadeh recalled, was just five years old.
Most emphasized, however, was that human trafficking is a domestic issue, occurring within America and affecting Americans.
To reinforce this idea, Seddighzadeh had attendees of her health lecture participate in an exercise in which individuals read specific profiles and cases of human trafficking victims. It was later revealed that all were taken from real cases in her home state of Nevada and in New York.
On March 16, the New York State Assembly passed the Trafficking Victims Protection and Justice Act A.506 (TVPJA). It now awaits passage by Governor Cuomo.
The bill, which is sponsored by local assemblywoman Amy Paulin, "[increases] criminal penalties for sex and labor trafficking, compelling and promoting prostitution, patronizing a minor for prostitution, and patronizing in a school zone," according to its press release.
Although TVPJA also replaces the term "prostitute" with "person for prostitution," Seddighzadeh and other health professionals are skeptical.
"It's problematic," said Seddighzadeh, who frequently referred to legislative problems in her home state of Nevada where prostitution is still legal. "I'm torn. I understand both sides, I really do."
As someone on the treatment end of human trafficking, she specifically questioned the bill's increased funding for law enforcement and extended control of victims by the court.