Unclear road ahead as Honors College loses both Director and Advisor
This fall, not only are first years transitioning to Pace, but the Pforzheimer Honors College is transitioning to a new year without its director, Dr. Susan Dinan, and its advisor, Tom Mooseker.
At the end of last April, it was announced that Dinan and Mooseker would not be returning to Pace. Dinan is now the new honors college dean at Adelphi University while Mooseker moved out of the area. Over the summer, philosophy and religious studies lecturer Dr. Len Mitchell became the interim director while there is an ongoing hiring process to fill both the director and advisor positions. With less than a week before the fall semester starts, Jolina Halloran, who was the program coordinator in the Biology and Chemistry Department, was announced as the new honors academic advisor.
Dinan began in the Pforzheimer Honors College in August, 2015, and over her 4 years at Pace, she created the honors residential community and brought the Pleasantville honors college into alignment with the New York City honors college.
"I cannot imagine a more rewarding, challenging, and invigorating job," said Dinan. "I feel very fortunate to have been able to work with and on behalf of young adults. I find college students to be very interesting people, and honors students tend to be especially creative, ambitious, and inventive."
Dinan sees the role of an honors college as providing a home for top students while both challenging them to grow and supporting them to succeed.
"The dean or director also needs to create a strong community for its members with opportunities for academic growth, cultural experiences, and social bonding," said Dinan. "In my opinion, honors colleges are an intellectual and communal pursuit. We learn best from a diversity of other people, including our peers."
However, with the departure of two key positions within the honors college, there could be questions regarding how much does Pace actually support the honors college and its impact on students' lives.
"I came to Pace at a time when there was great support for the Pforzheimer Honors College and with the new administration and increased financial concerns that support was reduced," said Dinan. "I am glad to now be at a university that takes its honors college very seriously and supports is generously."
Because the honors college has a strong presence in many students' lives, some students could be worrying about if the honors college is able to fulfill its duties to provide an enlightening environment.
Honors College Student Council President and sophomore digital cinema and filmmaking major Mike Del Bene acknowledged that this transition time may not be simple and easy, but he remains optimistic and committed to ensuring stability.
"We will do whatever we need to make sure that the standard of service the honors college has created is upheld and continued," said Del Bene. "A large portion of stability has been created by Carol Turco [senior staff associate for the honors college] who has kept up contact with the Council as well as students and [is] doing whatever she can to help students through the transition."
Though Del Bene was saddened to hear that Dinan and Mooseker were leaving Pace, he said that the Honors College Student Council is excited to work with Dr. Mitchell as they hope to create a community fostering academic and social success through events and resources from the honors college.
"We are hoping that we will make [Dinan and Mooseker] proud and preserve the wonderful space created in the honors college," said Del Bene.
Dinan also believes in the Honors College Student Council, upperclassmen honors students, and Turco in coming together and supporting first year students during this transition. She expressed how Dr. Lawrence Hundersmarck's first year honors sequence classes (Philosophy 110 and 115) are critical in creating an honors community because of the shared learning experience between honors students.
However, even though Dinan and Mooseker have only left within the past 3 months, there have already been bumps in the road, especially for incoming students.
Sophomore biochemistry major Emma Legacki is a mentor for two first year students. She said that one of her mentees is a science major but had no science classes in her schedule, which Mooseker made before his departure. Though Legacki was able to help her mentee fix her schedule so that she would be on track to graduate, it was unclear of whom to reach out to in order to solve this problem because there was no honors college advisor. Legacki explained that even though Turco is very responsive and helpful, there are questions she does not have answers to that an honors college advisor.
This year could be challenging for the honors college and honors students as two important positions go through a time of transition. The upcoming semester could demonstrate the resilience of the honors college.
About the Contributor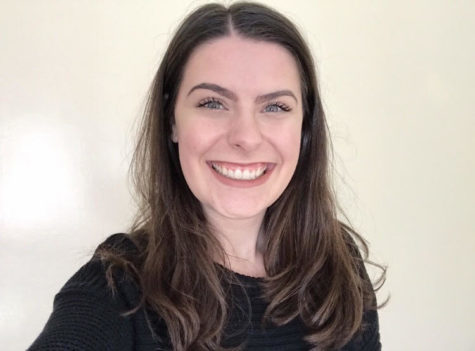 Callie Anderson, News Editor
My name is Callie Anderson, and I am a second year Global Studies major with a concentration in political science. I enjoy covering news stories and connecting...