Fall Open House Brings in Future Setters
This past Sunday, dozens of prospective Pace students and their families entered the Pleasantville campus for the Fall Open House event, which took place from 10:00 a.m. to 2:00 p.m. Future Setters were able to get a feel for campus life and learn about all that Pace has to offer. 
Students and families were welcomed with cheery tour guides and blue and gold balloons that decorated the campus. After check-in and a brief welcome address, students and families branched out to learn about the individual schools and colleges at Pace. In between events they were invited to enjoy lunch at Goldstein Fitness Center, and visit the on-campus Starbucks in Alumni Hall which was open during the open house. 
Junior tour guide Andrew Martinez said the open house was very helpful for students to learn about possible majors and future opportunities they could have at Pace. 
"All the sessions are useful to give them the information they need to know about Pace," Martinez said. "We're showing them all about Pace, and our Pace pride." 
Events that were offered throughout the day included individual school and college presentations, campus and residence hall tours, admission and financial aid information sessions, a career services presentation, special interests tour, and an academic and student services fair. 
Prospective freshmen Alexia Suka and Julia Ljuljdjurorio say that the open house has been extremely useful to learn about the different majors offered at Pace.
"We're both undecided on what our majors will be, so the academic and student services fair was great to learn about all the majors," Suka said. 
These incoming freshmen are not only excited about academics but Pace spirit.
"We came today because the campus is gorgeous, there's a lot of school spirit and Pace is highly respected among other colleges," Ljuljdjurorio added. 
There is a graduate open house on the Pleasantville campus which be held Wednesday, October 30th from 5:30 p.m. to 7:00 p.m. at Kessel Student Center. There will be another open house for prospective students in the Spring, and campus tours are offered Monday through Saturday.
"So many students like the campus, even today when it's dull and gray outside," Martinez said. "If they like it today, they'll love it when it's bright and sunny."
About the Contributor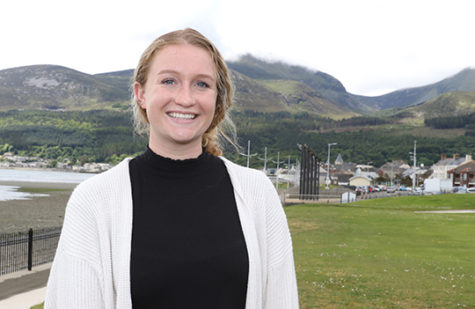 Alexis Nieman, Media Editor
Alexis is a junior Communications major and Public Relations minor. At Pace I am the News Editor for the Chronicle and a member of Entrance One PR club....