Lack of Membership with Pace Students in ROTC
It's 4:30 a.m. on a Wednesday morning. Everyone on campus will be fast asleep for at least a few more hours, but junior Jared Maldonado is up and getting ready for a long day of Reserve Officer Training Corps, otherwise known as ROTC. 
 Maldonado is the only person at Pace Pleasantville who participates in ROTC. 
On Mondays, Wednesdays and Thursdays, Maldonado, a criminal justice major, travels to Fordham University, where he partakes in ROTC training. He does physical training (PT) which generally involves cardio on Monday, "smoker"-a harder type of training- on Wednesday, and a more fun workout session on Thursday. After PT on Mondays and Thursdays, Maldonado returns to Pace. But Wednesdays are a full day of ROTC- including PT, a lab and a class. To arrive at Fordham by 6:00 a.m., Maldonado leaves Pace at 5:20 a.m. PT ends at 7:30 a.m., at which point cadets have an hour and fifteen minutes to shower, change and prepare for a tactic based practical lab, which is taught by the MSIII's, or juniors, and consists of hands-on learning about things like ambushes, raids, and field crafts. 
Class, which could be taught by a military science instructor, prior serviceman or officer, starts at 1:00 p.m. Each class is specific to the year in which the cadets are currently in. Maldonado is an MSIII, which means he must learn about how to write an operations order, and planning a mission from start to finish. The class usually ends around 3:30 p.m., at which point cadets are allowed to leave the campus. 
Maldonado has earned a scholarship through ROTC which pays for his tuition at Pace. This scholarship was one of the motivators that led him to join ROTC in the first place.
"ROTC pays for school and gives me an opportunity that would further my career," Maldonado said. "I was motivated to have no college debt and to get special training that would cost a lot of money to do by yourself and that will set me apart when I get out of the army. You need to look at all of your options and figure out what is best for you."
To earn an ROTC scholarship, you must have above a 2.5 GPA, pass a test and show good leadership qualities. 
After college, Maldonado will be commissioned as a second lieutenant, go through Basic Officer Leaders Course, also known as BOLC, and be trained in a military job. He will find out which job during his senior year. 
"I think I'm the only person to do it because Pace doesn't offer it or advertise it," Maldonado said. "I learned about it through a family friend, who told me I could do ROTC at Pace and not have to transfer. I feel like if Pace were to advertise it, more people would do it. The Veterans Center is focused more on post-military life, and ROTC is pre-military life."
About the Writer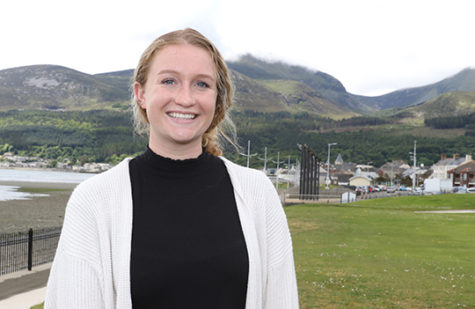 Alexis Nieman, Media Editor
Alexis is a junior Communications major and Public Relations minor. At Pace I am the News Editor for the Chronicle and a member of Entrance One PR club....