Start of spring semester: popular courses this term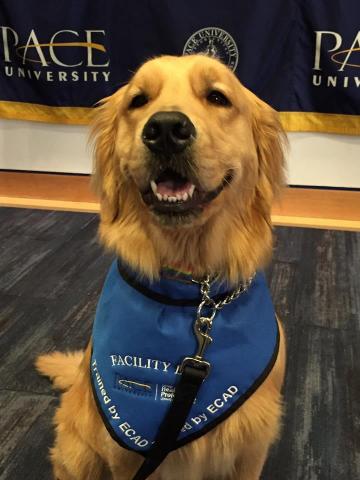 Each semester comes with various new and interesting classes that students are eager to take. Departments such as the College of Health Professions, Criminal Justice, Health Science, Media and Communication Arts and more have classes that quickly fill up each semester with excited students. 
The College of Health Professions offers courses that are popular among students each term. Courses such as Golf, Yoga, Advanced Yoga, Hiking and Canines Assisting in Health are all classes that are filled up quickly due to their active nature. One of the most consistently popular classes is the Yoga class (CHP 146). Although only one credit, this class attracts students because of its lessons in breathing, relaxation, and postures. Canines Assisting in Health (CHP 270) is a popular civic engagement course that teaches students about the human-animal connection by working with service animals. The class, which is co-taught by a service dog ("Paw-fessor" Spirit), also teaches students the rules of working with service animals. 
A new class in the Criminal Justice department is Crime and Public Policy (CRJ 242), and is taught at the Westchester County Jail in Valhalla. The course, which is in its first year at Pace, is writing-enhanced and allows students to interact with inmates by helping them do homework, write papers and understand coursework. The class has filled up all twelve spots in its first semester. 
In the Media, Communications and Visual Arts department, a spooky favorite has returned this spring with Studies In Horror (MCA 376). This course, which filled at it's maximum capacity of 22 spots, focuses on classic horror films of the past eighty years and how the films have evolved over time. The course is taught by Kevin Czerwinski. Also in the department is Producing the Documentary (MCA 370), where a class of undergraduates, graduates and professors film a documentary over spring break. This year, fifteen students will travel to France to create a documentary exploring bee-keeping in the country and study the effects that bees have on our world. 
In the Health Science department, junior Chelsea Covino is excited about taking on Introduction to Epidemiology and Evidence-Based Practice (HSC 305). 
"Epidemiology deals with the incidence, distribution, and possible control of diseases and other factors relating to health," Covino explained. "This is interesting to me because I want to be a Physician's Assistant, so I enjoy it. And, with the coronavirus going around right now it is interesting to learn."
Women in Literature (LIT 211W) is another course that has filled all its open spots. Students in this writing-enhanced and area of knowledge course study literature that is by and about women before the year 1900. 
Junior public relations major Alexis Penn is excited about the curriculum and the chance to learn about women authors. 
"Two of my friends who are in it and convinced me to join because they knew I loved reading," Penn said. "They say that the class is full of females and it's like a little sanctuary. I'm most excited about being able to immerse myself in the literature and be proud of the strong women who were able to thrive and do what they love in an industry where they are constantly overlooked."
About the Contributor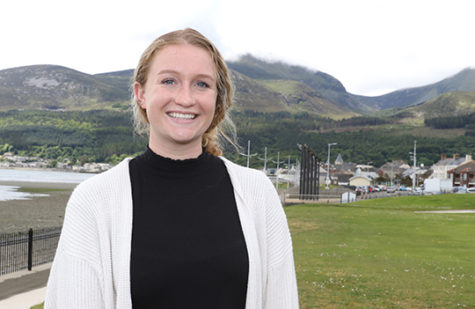 Alexis Nieman, Media Editor
Alexis is a junior Communications major and Public Relations minor. At Pace I am the News Editor for the Chronicle and a member of Entrance One PR club....