Student views on who should replace Pop Smoke as the Spring Carnival headliner
Deceased rapper Pop Smoke was contracted to headline the Spring Carnival at the beginning of May. Due to his untimely passing, Student Development & Campus Activities (SDCA) and Student Government Association (SGA), are looking into other artists' availability to headline. 
The Spring Carnival is one of Pace Pleasantville's annual traditions, which happens towards the end of the semester in Parking Lot D. There are rides, games, food and performances for students to enjoy and celebrate making it through another year.
"In terms of a new headliner, SGA is hard at work with our concert representative to determine pricing and availability," interim director for SDCA, Shawn Livingston said. "This would never be deemed a replacement, but an alternative plan is in the works. We hope to be able to share more once an artist has been confirmed. It is important to us that we hear from our student body–at the end of the day–the Spring Fling & Concert is a student-led, student-funded program."
During The Pace Chronicle's weekly tabling event on Wednesday, students expressed their opinions for who they think should be considered to headline the Carnival.
Most students had differing opinions, but three had repeated interest in rapper Lil Wayne. Vincent Passariello, Will Maddic and Kyle Malick all agree that this rapper would make for a great concert.
"I would like to see Lil Wayne because I've been a fan of him for years," Malick said. "And he's great, everybody loves him."
Due to her connection to Pace, Briana Damour wants to see Cardi B.
"I think that Cardi B should come because her mom used to work here and I'm sure we still have connections to her," Damour said. "If her mom asked her, she would [perform]. You know she has time. It's one day, so I think we should see Cardi B."
Another student wishes to relive the A Boogie wit da Hoodie concert that took place in spring 2018.
"I want A Boogie wit da Hoodie again because it didn't seem hard to get him the first time, plus his album just came out," said Jada Rojas. "So let's get crazy again."
Kiana Holden wants to see Dave East perform for more than his artistic talents.
"I think he has a lot of knowledge to give our youth and he would be really awesome," she said.
Alyssa Chambers hopes to see one of her favorites come to Pace this spring.
"A headliner that I would like to see would be either H.E.R or Ella Mai because they're great," Chambers said.
Alexandria Colamaria and Taylor Paiva want to see a performance by Travis Scott.
"I would like Travis Scott to come to the Spring Carnival because he's my favorite artist and I've been to one of his concerts before and they're just a lot of fun, so I think it'd be a really good way to bring the Pace community together," Colamaria said. "Especially because he's big and well known, so I think it'd be good for the school."
Autumn Avery wants to see this artist famous for his hit song iSpy.
"I would like to see SuperDuperKyle for the Spring Carnival just because he's a really good artist," Avery said.
Senior Bryan Abunaw hopes Pace decides on a calmer artist.
"I want Tory Lanez because I feel like he's gonna bring a calm vibe," Abunaw said. "It's gonna be cool. It's gonna be nice. Everyone's gonna love it."
Another student wants to see an up and coming artist featured.
"Roddy Ricch," said Juliana Ferrara. "He's an up and coming rapper. He's famous, but not that famous so I feel like it'd be easy to get him. And definitely a lot of people like his music."
Senior Blake Rozelle is also thinking in realistic terms for the university.
"I want to see PnB Rock because I feel like that is a person that could be in the price range and more realistic," said Rozelle.
There is no word as to when exactly SDCA and SGA will confirm a headliner, but they will notify the student-body when an artist has been chosen.
About the Contributors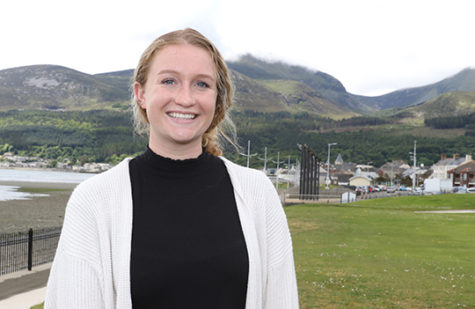 Alexis Nieman, Media Editor
Alexis is a junior Communications major and Public Relations minor. At Pace I am the News Editor for the Chronicle and a member of Entrance One PR club....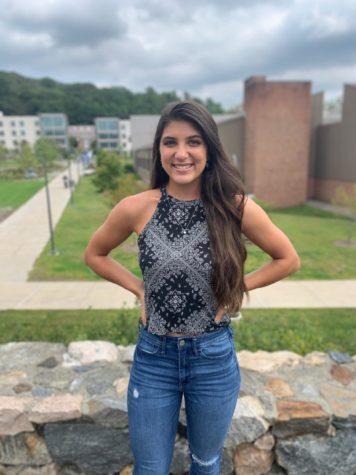 Christina Bubba, Editor-in-Chief
I am a senior Digital Journalism major with a minor in Public Relations. On campus, I am Editor-in-Chief of the Pace Chronicle, captain of the Cheerleading...