Pace senior expresses account issues on Blackboard Transact
Some graduating seniors are unable to access their meal plan balance to confirm refund amount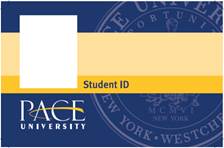 On April 16, Pace students received an email from the Provost, informing them, among other things, that all of the graduating seniors' remaining meal plan money from the Spring 2020 semester will be refunded.
However, when some graduating seniors logged into Blackboard Transact to see how much money was left on their plan, the site did not allow them to view the remaining card balance and informed them that their account was no longer verified or recognized on the site. Rachel Skopp-Cardillo is just one senior who experienced this issue.
After Skopp-Cardillo was unable to log into her Blackboard Transact account on April 22, she asked her fellow senior roommates to attempt to get into their accounts and found that they were unable to, as well. They were not able to access their meal plan balance or transactions.
It is presumed that this is only an issue for graduating seniors, as Skopp-Cardillo claims that she checked with several underclassmen who did not experience problems logging into their accounts. According to her, they all could see view their account balance and transactions and see how much money they had left. Skopp-Cardillo has a theory as to why this might be happening. However, this is not an issue for all seniors.
"If seniors can't see their meal plan money transactions or amount [of] money left on the plan, Chartwells can technically send [students] a refund check of any number, and [students] can't prove to them how much [they] have left," she said.
She added that, with all of the stress that seniors have right now, their meal plan funds might not be their main concern and because of that, some of them might not be aware of the issue.
The Pace Chronicle reached out to the Office of Student Assistance (OSA) and Auxiliary Services regarding this issue. Representatives from both offices are unsure as to why this is happening. Students who are experiencing this issue can email Doug Berman from OSA at [email protected], who will try to find out what the issue is with their accounts and resolve it.