Department of Diversity, Equity, and Inclusion Hosts "Social Justice and You"
Starting July 6, Pace University's Division of Diversity, Equity, and Inclusion (DEI) will be offering a free, online program called "Social Justice and You." This four-week workshop will take place Mondays through Thursdays from 1:00 to 2:30 p.m. The program's goal, according to Chief Diversity Officer Tiffany Hamilton and Associate Director of the Office of Multicultural Affairs Rachel Simon, is to encourage people to challenge their ways of thinking and to empower them to make change in this world when they see that change is needed.
"This isn't about changing how anyone thinks," Hamilton said. "It' s challenging us to think about how we think. When we say 'allyship' and 'activism' and 'diversity' and 'inclusion,' do we really know what that means? The hope is that we're exploring how these pieces show up in our everyday lives, because that influences who we bring into the classrooms and who we bring into the workplace… It's about having the resources for informed thoughts and informed decisions."
Hamilton hopes that, by examining these topics, participants will be able to move past the "buzzwords" that they always hear surrounding diversity, race, and gender and focus on how those issues really impact everyday experiences. Simon agrees.
"I want students to feel more educated about the kind of context that we live in," Simon said. "We live in a culture that was designed to reinforce racism and marginalization. I want students to understand where that comes from and be empowered to research things that they don't understand or know about already. I hope they get a sense of empowering activism so that they can see how change has been made in the past so they can make it in the future."
The idea for this Social Justice and You came about months prior to the most recent wave of the Black Lives Matter movement. Hamilton decided that she wanted to create a place for current and incoming students to stay in touch with the Pace community and have a platform for deep conversations around serious subjects. She shared this vision with several of her fellow staff members in the DEI, including Simon, Denise Santiago (the Director of Multicultural Affairs on the city campus), Juliette Verrengia (Department of Sexual and Interpersonal Wellness), and Emmett Griffith (Associate Director of LGBTQA Services), and together, they pooled their respective skill sets and knowledge to create the content and format for this program.
The Social Justice and You curriculum will cover topics related to race, gender and sexuality. The program will discover how those aspects of a person play into power, privilege, relationships, and access to food. Students will watch Ted Talks and short documentaries, listen to podcasts, read articles, and come into each session prepared to reflect and discuss. Students who complete this course will receive a badge from the DEI that can placed on their transcript or LinkedIn profile.
While registration for this course closed on June 19, there are still plenty of other resources available to students wishing to educate and involve themselves in social justice efforts. Simon recommends that faculty, students, and staff members visit www.pace.edu/takeaction , a Google spreadsheet list of books, articles, videos, podcasts, organizations, and toolkits geared towards racial justice education and activism.
Hamilton wants to draw attention to organizations both on and off campus- from CCAR to local chapters of the NAACP- who were working in the name of equality long before the recent outcries for racial justice. Rather than trying to "reinvent the wheel," she hopes that people will reach out to these organizations, form new ties, and strengthen pre-existing ones.
She encourages students to contact [email protected] to connect with offices on their respective campuses so that their efforts can best fit their communities.
This course is only one of many upcoming efforts centered around the topics of social justice and equality. According to Simon, there is a group of faculty members taking a course called "Academics for Black Lives" that discusses dismantling racism in the classroom. The Operations Committee is taking the 21-Day Racial Justice Challenge.
In addition, Pace is seeking to weave anti-racism into RA training and UNV 101 classes for the fall semester.
In October, there will be a series of events to commemorate the tenth anniversary of former Pace student Danroy "DJ" Henry's murder at the hands of a Pleasantville police officer. (For more information on Henry's life and legacy, see https://pacechronicle.com/?s=dj+henry .)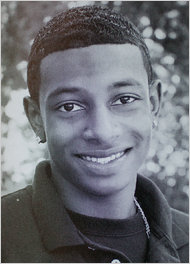 Both Simon and Hamilton said the Office of Multicultural Affairs will host more online programs in the fall to discuss topics like institutional biases. Simon also mentioned that the LGBTQA Center wishes to host a program on the intersectionality of race and sexuality. Simon and Hamilton encourage students to be on the look out for more information regarding dates and times for these programs.
"It's all about baking these efforts into who we are instead of just creating one offs in response to the current climate," Hamilton said. "It takes time, but we're willing to put in the effort and resources… I would like to extend my gratitude the faculty, staff, and students over these last several weeks, that have expressed their experiences or their interests in moving the work forward. It just really affirmed that commitment is beyond the words. Thank you for coming together and moving us forward while understanding and acknowledging what got us here and committing to not just doing better but being better."