College students publicize disappointment with quarantine meals
An apple and an orange for breakfast, limited options and foods with allergens are just some of the alumni hall residents recent complaints with the building-wide issued quarantine. 
The university is delivering meals to these students three times a day based on the completion of their order form that was sent out to students. Chartwells fulfills the orders and delivers the food to the dorm, where Pace staff will then deliver to each room.
The university also provided a microwave and refrigerator for students who requested the appliances.
However, students are not satisfied with the options they are receiving. Students complained that the food they were providing was not sustaining. One student showcased their salad on a facetime call that arrived with dinner. The salad was iceberg lettuce with a few croutons and a container of salad dressing.
Ozia Morris, freshman biology student, stated that one of her roommates kept receiving apples despite the fact she was allergic to them.
Moreover, Morris and her roommates were frustrated that they were given lunch 2 hours after they received breakfast.
Interim Dean for Students Rachel Carpenter says the schedule of meal deliveries are completed by Residential Life and Athletics staff members.
Delaney Harris, a freshman global studies major, said there is not much variety in the options being given to students. She added that lunch and dinner were the same.
Although she was disappointed she quickly compared the situation to the quarantine meals NYU students were receiving prior to semester start.
"They're doing the best they can and there are probably more options than like NYU but it would still be nice to have more control over what we are eating I guess," stated Harris.
Nicolette Camacho, senior stated that the university is providing enough resources for food options, "While there aren't an enormous amount of options to choose from, they have provided a great amount of breakfast foods to anyone who fills out the form. This morning I received 2 muffins, 2 apples, a banana, mango yogurt, fruit cup, bagel, cream cheese, butter, jelly apple juice 4 water bottles, cereal and milk."
Camacho added that they are allowing students to receive take-out from Grubhub or anyone else who brings items to the lobby from 12 p.m. – 4 p.m.
"There are many food options and they have been running around  everyday all day long delivering food, water and packages," she commented.
Prior to the semester start, students coming from high-risk states were forced to quarantine at universities around the country. Pace, as well as NYU were schools that forced students to complete the quarantine.
College students quickly utilized social media outlets like TikTok to post videos of their quarantine meals. NYU students quickly took over the "for you" page on the application and made national headlines regarding the lack of food and the dismissal of following students dietary guidelines.
"Watermelon chicken salad," and "things in my vegan quarantined meal that just make sense," were trends from NYU that quickly resulted in college students from all universities unboxing their quarantined meals.
The unboxing videos featured a lack of food quantity and quality for many raising further questions related to food insecurity on college campuses. Moreover, students were pleading for help after some went two days without receiving a box meal.
Registered Dietitian, Founding Director, Chair and Assistant Professor of Nutrition and Dietetics, Dr. Christen Cupples Cooper, stated that this a time for students to remain as nourished as possible.
"Students should eat a balanced diet so as to ensure good general health and keep their immune systems strong," explained Cooper.
Copper recommends that meals are built similar to the myplate recommendations. However, she addressed that this is an unprecedented situation for colleges and vendors.
"On one hand, of course universities need to make healthful food available to students. On the other hand, delivering meals to students' rooms is something that most college food service companies (who are usually the food vendors) have never attempted, " she continued. " I would say that nutritious meals should be provided,  but limiting choices might be necessary in order to get food to all students for all meals."
Students at different colleges around the country have continued the tiktok theme throughout the semester as college have had to quarantine students that have or may have come into contact with COVID-19.
Editors Note: Pace's Auxillary Service department was contacted for interview, but as of Sept. 27 there was no response back to the writer. 
About the Contributor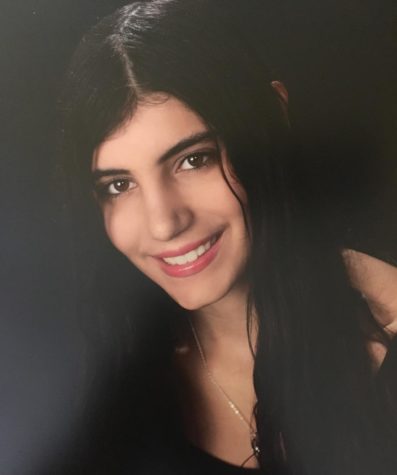 Katie Walsh, Managing Editor
Katherine (Katie) Walsh is a junior double major in digital journalism and public relations. In addition, she is attaining a minor in sports media and...