Krislov takes part in mental health task force 2020 has been a year unmatched with unprecedented times, racial injustice and adjusting to the "new normal." In addition to the physical component of the current health crisis worldwide, has been an enhanced awareness of the mental health crisis in America.
University President Marvin Krislov took part in a task force for The Steve Fund which specifically looked at the mental health and well-being of young adults of color.
"We know the pandemic has disproportionately affected people of color, particularly brown and black people," stated Krislov.
The task force detailed that young adults of color are at a greater proportional risk of developing mental health illnesses, specifically in the year 2020. This is due to the social unrest climate and disproportional impact of COVID-19.
The task force determined that those of color were three times more likely to die of COVID-19. In addition, the pandemic has forced those of color into unemployment in greater numbers than other race identifications.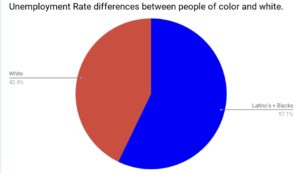 These alarming statistics on the greater differential impact on black individuals combined with the staggering data on young adults with mental illnesses provoked the task force team to come up with educational suggested implementations that should be taken to enhance support teams for these young adults.
Krislov emphasized that the task force study found the importance in making sure that all students, particularly brown and black students have a welcoming environment and feel supported by members of their community.
The Steve Fund task force recommended two different sets of active implementations for the country. One set was regarding the workforce, and the other was focused upon higher education.
Workforce Recommendations
Focus on student transition from higher education to the workforce.
Help young employees of color navigate the workplace.
Conduct a workplace culture and practices assignment with the 2020 lens.
Promote understanding of racial trauma, mental health and emotional well-being in the workplace.
Develop allies, advocacy and mobility.
Higher Education Recommendations:
Build trust through racial-trauma informed leadership.
Utilize a collaborative approach to promote the mental health of students of color.
Encourage faculty and staff to support the mental health of students of color.
Treat the mental health of students as a priority for investments.
Leverage community and external stakeholders to promote the mental health and emotional well-being of students of color.
Mental health amongst young adults was a previous topic of concern for Krislov and other educational figures, but studies have showcased the pandemic has enhanced the issue.
A study done by Boston University, and cited by Krislov in his column in Forbes Magazine, revealed that the country's depression symptoms tripled during the pandemic.
"I think we need to be honest about what mental health and well-being is and I think we need to make sure that we destigmatize it and also provide the resources to help students and others, but particularly students," explained Krislov.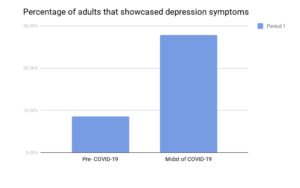 The university president added that he personally has had experience within his own personal life, and interactions with a variety of different students over-the-years who have mental health issues. He emphasized that these issues do not impact their abilities to do great things.
" I have gotten to know so many students who are so capable and so talented and with the right type of support can really be incredibly effective," expressed the president.
Moreover, the task force identified five other areas of improvement for the university.
Educational training for staff and faculty on mental health issues, resources and policies.
Health promotion and resources to encourage students to develop healthy lifestyles
University campaign on mental health and well-being
Support the counseling Center with appropriate resources
 Address the needs of underrepresented and vulnerable student populations. Furthermore, address COVID-19 Student needs.
About the Contributor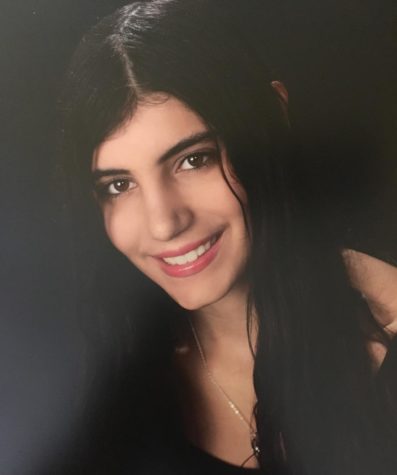 Katie Walsh, Managing Editor
Katherine (Katie) Walsh is a junior double major in digital journalism and public relations. In addition, she is attaining a minor in sports media and...