"It Is Hard to Keep Up" How One Student Demands Pass or Fail
When students headed back to campus last January to start the spring 2020 semester, they were unaware of what was to come.
 A mysterious virus, originated in Wuhan, China,  spread across the world and forced college campuses nationwide to close their doors to in-person education.
In March, Pace University, along with institutions around the country,  announced that it was switching to remote learning temporarily.
Students had no idea what the new system was going to look like as many of them were not familiar with online lectures. With all that stress and rush to adjust to the new system, Pace announced that there would be a pass and fail option to help students get through the semester like no other.
When the Fall 2020 semester rolled around some students returned to campus and Pace officially resumed limited in-person education with extensive precautions to prevent the spread Covid-19 across the campus. Many students chose to stay home and some decided to commute or dorm at Pace to take part of campus life.
Although students have had time to gain familiarity with Zoom, the hybrid system is still an adjustment too.
 With students still adjusting to asynchronous and synchronous learning, one Pace student came up with the idea to relaunch a demand for pass/ fail by starting a petition.
Sophomore education major Ilda Radoncic started the petition last month to inform university administrators that students are still struggling to adjust to this new system.
So far, over 800 students have signed the petition to make their voices heard by the Pace faculty and president Marvin Krislov.
"I feel that the circumstances are still new," Radoncic said. "This semester is completely different compared to last semester and everybody is still trying to learn and adjust and it is difficult to do that under these circumstances."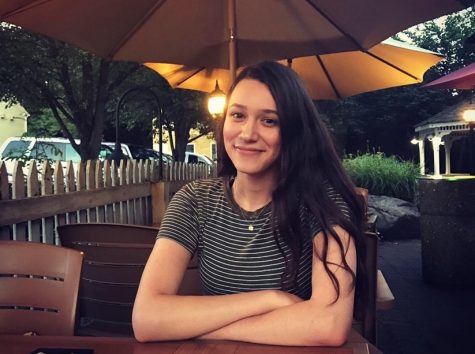 Although the campus is open and has resumed education, Pace offered more online courses and allowed students to follow their lectures online in order to reduce density on campus. For many students, being on campus for two classes and following two other courses over Zoom is still challenging to adapt.
Radoncic thinks that the new system is practical but at the same time it has brought some challenges like turning her 'assignments in on time' or just simply to adapt the same syllabuses that were used in the pre-covid era.
The idea to start a petition was spontaneous. Radoncic, with a few other friends, were talking about how overwhelming this semester is and then they decided to create a petition so Pace faculty would know that students are demanding to bring back the pass/fail option.
 Students have had difficulties with swapping back and forth between campus and zoom,
"I feel like they don't account for the students that do both go to school and then also stay home; because on top of staying home you have two choices asynchronous or zoom meeting,"explained Radoncic. 
Last semester Radoncic did not benefit from pass and fail because when the lockdown started she had done most of her work. However, this fall she and many other students are trying to adjust to a new system and a new academic schedule format. 
"This semester being condensed, I feel like a lot of professors are squeezing assignments and giving shorter amounts of time than they would have under regular circumstances," Radoncic added.
With an increased amount of students completing their work from, it has become difficult for some to find a place to perform their assignments and tests. Some students do not have the same opportunities at home that they had on campus.
"That is another struggle that should be considered because not a lot of students have the same place to take an exam without interruption," Radoncic stated. "I have midterms that are recorded, they record your face and audio, but my house is very loud and I don't have that space to go somewhere quiet for my exams."
Radoncic's petition has been signed by over 800 students and her target is 1,000 signatures. Yet the next step is not clear, many students like Radoncic are hoping to have pass or fail back on campus.