Pace reveals new university branding
President Marvin Krislov started at Pace in summer of 2017. Throughout the past few years, Krislov has added pieces to his administration to aid in refurbishing Pace through messaging and design to enhance the reputation of the university.
In January of 2020, Mary Baglivo joined the Pace administration as the Chief Marketing Officer and Vice President for University Relations. Baglivo worked alongside MindPower, a marketing and branding agency, to create a new marketing plan and update brand material for the university.
This new plan is focused upon creating consistent messaging that tells the story of Pace and its students. To execute the brand image desired, Pace is revamping all social media platforms and adding new messaging like #Pacegogetters to emphasize the goal-oriented people at Pace.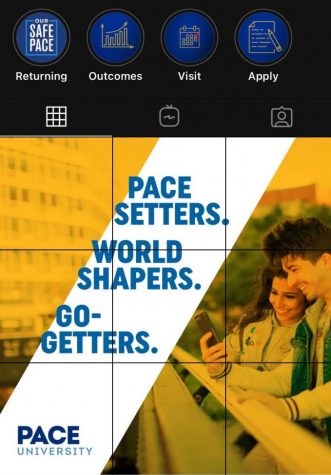 Most notably, the university has adopted a new logo and has slightly altered the primary university colors. The university will be using a darker blue and brighter yellow. Furthermore, the font is larger and bolder. The new logo does not incorporate the swoosh that was previously utilized.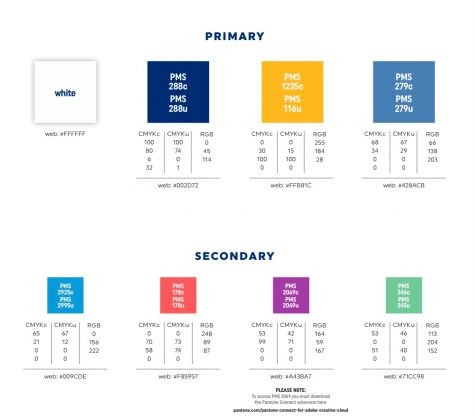 Pace has kept the university seal with, "opportunitas" and has developed this further into a brand promise and a new brand message.
Pace's brand promise is, "To be at the forefront of creating opportunity. Through the convergence of strong academics, experiential learning, and customized plans, we empower our students and positively impact our communities," according to the brand toolkit.
Futhermore, the university will be focusing on the concept of Go-Getters, like previously mentioned, as the new messaging for the institution.  The brand toolkit defines Go-Getters as goal-oriented, eager for new experiences, not afraid to dream big, willing to work for what they want and optimistic and energized.
"If we do a good job of developing clear-cut messages to tell the stories we need to tell, that do so in a manner that all adds up, that is ideal for the perception we would like people to know us for." stated Baglivo in early 2020.
Professor and Pace alum, Heather Hayes, acknowledges the importance of having one cohesive messaging system.
"In PR, an organization's identity is conveyed through elements like brand, motto and logo. An organization can control its identity in an effort to improve its image," she continued. "I'm confident Pace University's rebranding will be a success because the new logo and motto accurately represents what the university stands for- providing unique opportunities and upward mobility to our incredible students, who are indeed "Go-Getters."
Editors Note: This is a breaking news story which will be updated as information is released.