Trash in Residence Halls—Do students respect common space?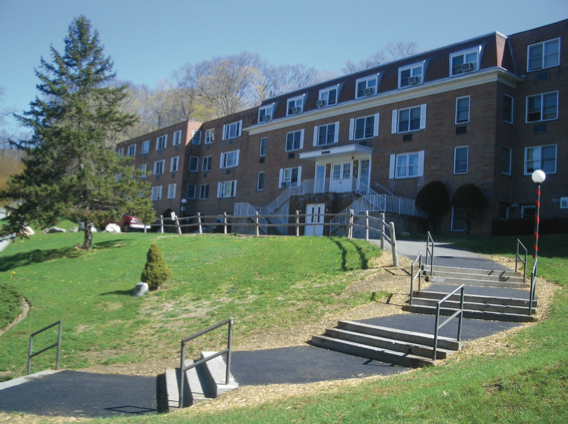 Walking into the hallway of Dow Hall in Briarcliff on a lazy Saturday afternoon, one might see the remnants of a fun Friday night strewn around the floor. Piz­za boxes, cans, napkins, and even bubble wrap might appear in the hallway.
Bubble wrap doesn't appear to be much of problem, but leaving trash in the halls can attract bugs. Bugs and trash do not make for happy residents.
Sure, the halls are cleared and cleaned quickly enough, but the garbage shouldn't have to be cleared out of the halls to begin with. Most students respect their residence, but problems remain. Remnants of Friday night parties or even Sunday night study ses­sions really should not be visible in the hallway or in any shared space.
Sophomore Resident Assis­tant Patrick Dooley spoke to me about respecting shared space in dorm halls. He is a RA in North Hall.
"Well to my residents I tell them to be more aware of their surroundings. Their section is a community and other people have to deal with what they do. I wouldn't say there is an issue in North though," Dooley said, re­ferring to issues of improper dis­posal of trash.
Several residence halls alleg­edly have some variation of the problem of improper garbage disposal and lack of respect for shared space. I spoke to some students about any cleanliness problems in their residence, and the majority of answers involved bathrooms. One answer that con­tinually came up was garbage disposal of students. According to students in residence halls on both Pleasantville and Briarcliff, residents will dispose of their trash in bathroom garbage cans instead of the large garbage bins they are supposed to use.
"Hillside is generally clean. The only thing is people throw things out in the bathroom trash," Hillside resident and sophomore education major Jack Quinn.
Another alleged problem ac­cording to some on Briarcliff have been cockroaches, but that is another issue entirely. It is com­mon knowledge, however, that keeping trash in its proper place can prevent bug infestations.
It apparently isn't all dorm halls that face this trash difficulty, however. Howard Johnson resi­dents don't claim to be facing any problems with students respect­ing shared space.
More complaints don't stem from trash, but from smells. Some students complain of strong smells allegedly coming from particular rooms. Pat Dooley also spoke to me about this issue.
"In my section personally we have a B.O. problem, but a major­ity of my residents are athletes or go to the gym on a regular basis so that's something I've talked to them about. The North Hall girls have really helped me out because my guys realized that they didn't want to come to their rooms if it smelled bad. So hurrah for women!" Dooley said.
So, residents, whatever you happen to be doing, try to keep it contained and invisible for the sake of all the others living with you. Pat Dooley agrees.
"Everyone should respectful to the residents of their commu­nity. That just because you don't care that your room reeks doesn't mean your neighbors don't ei­ther," Dooley said.