Working at Target during COVID-19: No, we don't have toilet paper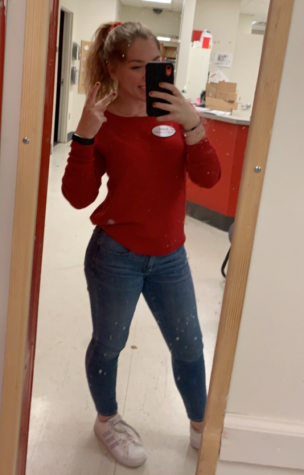 As I enter the parking lot before my morning shifts, I can already see the crowd gathering 10 minutes before my Target location even opens… and I already know that my day is going to be chaotic.
New York Gov. Andrew Cuomo ordered all non-essential businesses to close in New York state beginning Sunday, March 22. Most restaurants are still open for takeout and delivery but besides that, the only stores that will remain open are grocery stores and liquor stores.
Target stores are considered essential businesses and I am a Team Member of my hometown store. My Target location has almost half the store dedicated to grocery items, and items are selling out fast. I have many roles as an employee, but my job is focused on the front end, including self-checkout, register or guest services.
Being at the front lines of pandemic shopping, I saw a lot of interesting purchases within the first few days. Guests were stocking up on bottled water, meat, dairy products, diapers, canned food and of course toilet paper.
Toilet paper was the first to go, and the number one question I was asked at least five times a shift was, "when are you getting more toilet paper in?"
Our team has taken many measures to try to keep our shelves as stocked as possible. However, it seemed that as soon as something was restocked, it was taken. I always tell our guests that the best time to shop is early in the morning because our newly formed overnight team works hard to clear off trucks before the guests arrive.
The best thing to see at this time is how Target Corporate truly respects its guests as well as its employees. Employees, including myself, are incredibly nervous about being exposed to the virus while at work. Corporate heard us and announced that it will be increasing its pay by two dollars an hour through the beginning of May, paid leave is now offered for 30 days and new sanitizing measures are being placed in every store.
A new role that I take on every few shifts is sanitizing every part of the front end in constant rotation. I start at the bathrooms and wipe down anything that people can touch. Next, I go through the cart corral and wipe down the handles as well as basket handles. I clean the registers at the lanes and self-checkout, and then I do it all over again.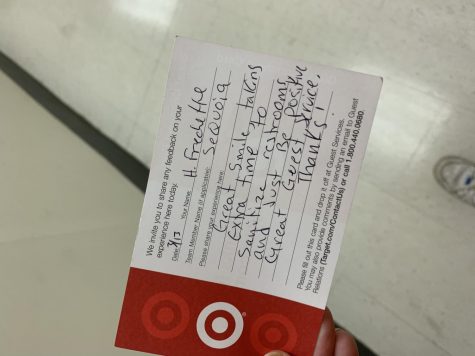 By adding this new role at our store, it gives financially worrisome employees more opportunities to make money. Customers often thank me when they see me wiping down areas of the store. Even that small act of kindness boosts my mood when working through the chaos.
Target stores have also implemented limits on buying quantities of certain items: one box of diapers, one package of toilet paper, one hand sanitizer, two gallons of water. For many guests it seems like an inconvenience, but because our team is working so hard to keep our shelves full for everyone, it is not fair to buy out every single package of Clorox wipes for one household.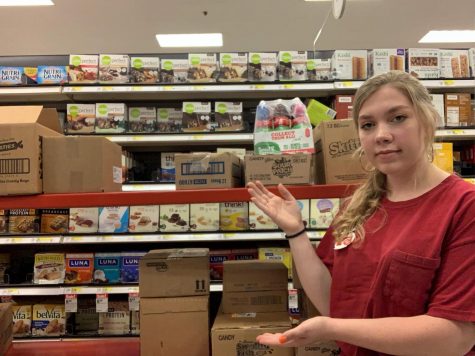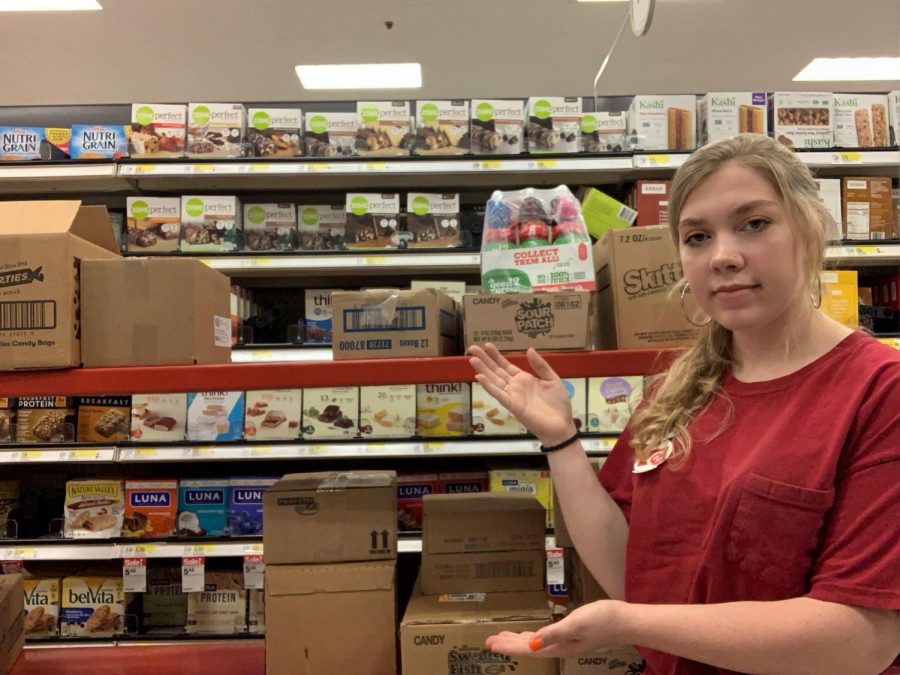 Fellow Team Member Cassie Patenaude still enjoys working at Target through the troubled times we are all facing.
"It's nice being appreciated by Target the way they have been," she states. "For the most part, all of the guests have been relatively understanding in regards to everything that's happening."
My one tip for shoppers of all essential businesses is to please follow our limitation guidelines and be patient with the employees. We must all show respect for one another during this time. Also please stay home if you are ill. We have drive-up options for shoppers if you are in need of necessities where we can bring your items to your car if you absolutely need to.
Employees of essential businesses are trying their best to ensure that customers are healthy and happy. It is just as important for employees to remain healthy and happy, as well. By working during this time we are putting ourselves at risk, so let's all show a little love.