What to Wear for Halloween 2022
Halloween is coming up right around the corner and if you haven't figured out your costume, what are you doing? Just kidding, I only just figured out what I'm going to be a few days ago. For college students, Halloween is one of the most important weekends of the year for going out, you don't wanna miss it by just not getting a costume or being "too cool" for Halloween.
So, what should you dress up as for Halloween this year? Do you want to go the scary route? The sexy route? The goofy, fun route? Or maybe the creative route?
There are quite a few costume trends this year, especially with all the horror and thriller movies that have come out this year.
Sexy and flirty costumes are always popular for college-age people, with people dressing up from sexy space cowgirls or cowboys to Greek gods/goddesses. One costume that has been popular for a few years now has been the fairy costume. I myself dressed as a fairy last year. Angel and dark angel is making a comeback as well, but not as a duo costume.
A trend this year for group costumes is Scooby Doo characters as well as The Powerpuff Girls which is always a big one. Wizard of Oz costumes are a cute option for groups as well.
I have seen scary costumes this year ranging from sexy Chucky to Carrie from the 1976 horror movie Carrie. Some big trends based on pop culture this year are Alice from the thriller movie Don't Worry Darling which came out this year, with a white 1950's dress splattered with blood, and Maxine from X, a 70s-style horror slasher movie that also came out this year. Maxine wears farmer-style overalls and bright blue eyeshadow. I am personally dressing as Maxine for one of my costumes this year.
For more fun and pop culture-related costumes, there will be lots of Spiderman costumes due to Spider-Man Homecoming coming out last December. Dressing up as Bridgerton characters will be popular for the second year in a row, thanks to Bridgerton season two coming out this past year.
Of course, there will be Stranger Things costumes, with the release of Stranger Things season four in June/July. Many Eddies, Steves, Elevens and Nancys will be seen.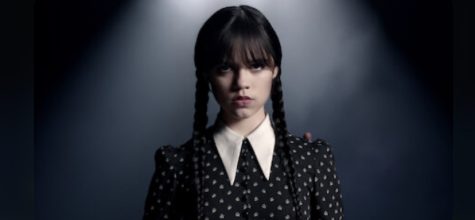 Wednesday Adams will be a popular costume, as it is every year but especially with the upcoming Adams Family series titled Wednesday that comes out in late November.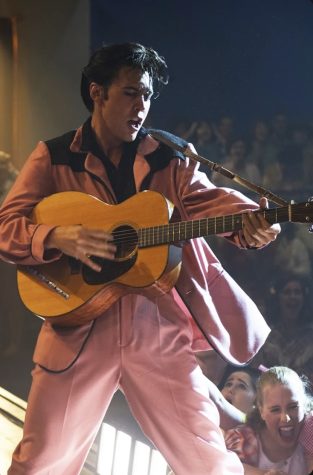 For masculine costumes, Top Gun costumes complete with Air Force uniforms and 80s mustaches are a fun choice, with the release of Top Gun Maverick over the summer. Dressing as Elvis is also a good choice, with the movie Elvis, which came out over the summer and dominated Tiktok.
If these current pop culture-related are not for you, there are always the classic horror costumes. Micheal Myers from Halloween is always a good one, as well as a killer clown or Pennywise, (which always personally scares me the most), zombie, vampire, werewolf, and so on.
You can take the classics and get creative with them. You can be a zombie bride/groom, a vampire dentist, a sexy killer clown, etc. There are no rules on Halloween.
Earlier this month, The Pace Chronicle interviewed students on campus, asking them what they are going to dress as for Halloween. Some of the responses were as follows: a Nurse, Belle from Beauty and the Beast, a Victoria's Secret Angel, a female football player, a devil in a suit, sandy from grease, Peter Pan, Mr. Knight from Moon Knight, a bunny, an FBI Agent, and Shaggy from Scooby Doo.
When it comes to buying your costumes, especially when it is last minute, Amazon is your best bet. This is not the most sustainable option but Amazon will have the most options for costumes, especially when they get specific like some of the ones I mentioned above.
Never forget Spirit Halloween and Party City, although not the most affordable, they will have costume pieces so niche you didn't even know they existed. Visiting these places will give you inspiration if you are still figuring out what you want to wear or what route you should go when picking pieces for your costumes.
If you are on a budget and/or want to try to be more sustainable, try thrifting some of the clothes! Finding a black dress for your Wednesday Adams costume or a striped shirt for your robber costume is not as hard to find as you would think.
Also, remember to check your own closet before anything else, you would be shocked to see how much you already have.
Once Halloween is over, what do you do with your costumes? Halloween is one of the most wasteful holidays of the year with all the plastic masks, bloody costumes, etc. Sure you can keep some of the clothes to wear normally; if they aren't drenched in blood. What do you do with the fairy wings? The devil horns? If you don't think you will use these again, which let's be realistic, you probably won't; donate them to your local Goodwill, Salvation Army, or donation drop box.
Remember when building and finding your costumes, be creative and have fun! Halloween is the one time a year you can dress up as anything you want whether you want to be scary, sexy, silly, or artsy, or just have some fun, the world on Halloween, or as college students call it, Halloweekend is your oyster!