Birth of a White Nation
Office of Multicultural Affairs Hosts MLK Brunch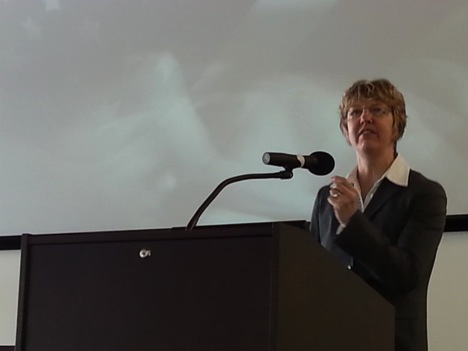 Dr. Jacqueline Battalora was the keynote speaker during the annual Martin Luther King Jr. Brunch hosted by the Office of Multicultural Affairs. The discussion examined the birth of white supremacy in the United States and also its lack of examination within the education system.
In the presentation, Battalora explained the impact of early laws that provided a definition of white people in the legal system. It wasn't until 1681 when the first account of "white" appears to reference a group of humanity. This appearance was found in the Anitimiscegenation Law.
"The humanity of this country has been disciplined," Battalora said. "White people have been given unearned advantages in subtle and not so subtle forms."
Through a detailed analysis of the impact of the Antimiscegenation Law and 1676's Bacon's Rebellion, Battalora chronicled the formation of the elite as early lawmakers in the Unites States.
"Wake up every day and know that whiteness matters. Don't pretend it doesn't, you don't have to apologize for it, you don't have to take on this history, but you can be different," Battalora said. "Both in our interpersonal relationships and in our willingness to explore things we couldn't even think of before."
The MLK Brunch started in the year 2000 and this past brunch marked the fifth year of hosting as Director of Multicultural Affairs for Cornell Craig.
"I like that [the brunch] is about Dr. King and it is about what Dr. King stood for: social justice, information, equality, and opportunity; but it has also added to his message," Craig said. "I don't want it to be a stagnate, stale program where we talk about the 60's. Instead, I want to talk about relevant topics that affect our lives today."
The selection of Battalora as speaker was a result of the Office of Multicultural Affairs previous student trip to the White Privilege Conference last year. After seeing the positive reception from the students that attended the conference, Craig decided to ask Battalora to speak.
"The big take away from the event was that there are a lot of things that we take for granted and that when we receive them and accept them for concrete truth, we should know that it is something that is a social construction," Cornell said. "The creation of race has been a line of division. Saying that it is a social construction doesn't take away the fact that there are real world implications."
The Office of Multicultural Affairs welcomes students to their office space and lounge in Kessel Student Center to learn more on the subject and other social issues.
"It was great to see high school students, college students, faculty, and staff together, "said Rachel Simon, Assistant Director of Multicultural Affairs and Diversity Programs and LGBTQQ Coordinator. "I think it is really important for students to think about white privilege regardless of their racial identity. It is valuable to think about the impact of identity all the time in our lives."
Jacqueline Battalora has published the book Birth of a White Nation: The Invention of White People and Its Relevance Today, which is available for students and faculty to read in the Office of Multicultural Affairs.
About the Contributor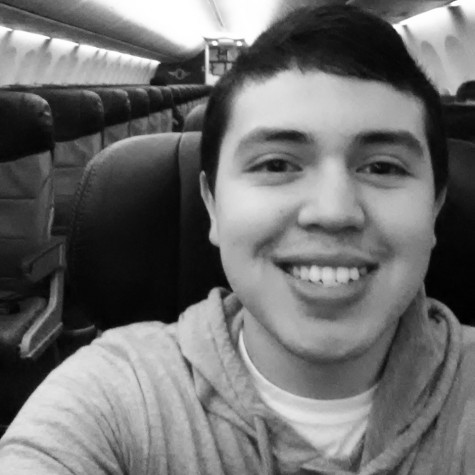 Jonathan Alvarez, Web Editor
All the way from Mesquite, Texas; Jonathan Alvarez studies Communication Arts and Journalism with a minor in Latin American Studies. Jonathan began his...