Film Appreciation Program of Pace
Film Appreciation Program of Pace (FAPP) was started this Fall semester by students who wanted a club at Pace for individuals who are passionate about watching movies.
FAPP was founded by its President Eric Alonzo along with Vice President Nicholas Aquilino, Secretary Nelson Garcia, Treasurer Alexander Coma, and Junior Jeffery Mansfield. According to Faculty Advisor Melanie LaRosa, Alonzo was the third person who asked her about starting a film club but was the only one to actually go through with the stipulations involved with it.
"When Alonzo asked about it, he was actually the third person who asked me about starting a film club, [I told the other two what they had to do] and then I never heard from them again," LaRosa said.
Every week the club watches a different movie and then discusses it afterward, asking members what they thought of the film and if they would want to continue watching movies from the film's genre.
"We gather individuals who are passionate about films and movies, they like to talk about it. We just come here, have discussions and watch movies that people may or may not have watched and chill and relax with each other," Alonzo said.
FAPP plans to hold film festivals for student made films at the end of every semester in order to gauge individuals' creative abilities and to give those who want to go into the film industry a place to showcase their work. LaRosa recommended the iPhone app FilmMic, which was used to create the Indie film Tangerine.
"Storytelling doesn't have to be based on great equipment because everyone starts from the bottom. I knew people who used crappy video cameras and still made films with tremendous stories," Alonzo said.
FAPP meetings are held every Friday night at 8 P.M. in the classroom of Alumni Hall. Free popcorn is provided. It is currently seeking members to fill the open slots in its elected board.
"If you want to have experience of being a leader you can apply [for one of our elected positions.] We're also planning on creating smaller positions that you can take," Alonzo said.
At the end of every meeting members of the club decide the movie they want to watch the following week by showing trailers for possible choices and then voting on which one they like best. Next week the club will watch Forgetting Sarah Marshall.
The club plans to change its name in the future since they think the hashtag #FilmAppreciationProgramofPace is too long for people to remember.
About the Writer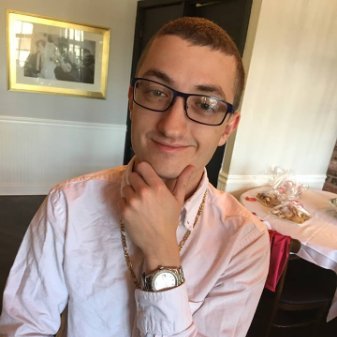 Joseph Tucci, Managing Editor
Joe Tucci is a senior Digital Journalism major who is driven by the curiosity to know as much as possible about the world around him. In the future, Joe...