Life on campus during remote learning
Pat Ortiz is one of the few students who decided to remain on campus after partial closure
Although students were encouraged to move back home in mid-March as a COVID-19 preventative, campus remains open for registered students and essential employees. One student who registered to stay on campus, Pat Ortiz, ultimately decided to continue to live on campus for the purpose of her academics.
"Not saying that I do not get along well with my family, but with everyone being home I knew it would be too hectic and I would find it very difficult to concentrate and focus on my studies," Ortiz explained.
The junior spent spring break in her home town in Middletown, NY and despite talk of campus closure, moved back to campus at the end of the break. Since her return, there have been many changes to campus life. Most significantly, Ortiz notes the absence of community.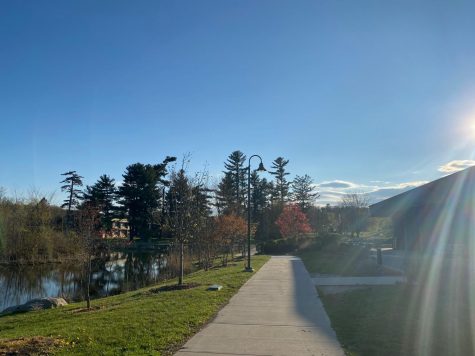 "The lack of people on campus is a little eerie, spring semester on campus is full of life," Ortiz said. "There are so many events that go on and due to the nice weather; everyone is always outside doing their work, tanning, throwing a football around, so not seeing that is very sad."
This is one of the most difficult adjustments to campus living that Ortiz had to make. Ortiz admits that she sometimes goes full days without seeing a single student besides her roommate.
As a result of Pace having less residents on campus, there are decreased dining services being made available. Although the buffet station and grill remain in operation, Ortiz utilizes her extra free time cooking in the kitchens of Elm Hall.
" For one, I do not have to wake up earlier to get ready to go to class instead I awake up pull out my laptop and get to work," Ortiz said. "Also, since Kessel has very limited options my friend Shannon and I have decided to cook for ourselves on occasion."
Staying busy on campus is not a problem for Ortiz, as she also picked up running during her time alone on campus. This is just one of many activities that she adopted to relieve some of the stress of being a biology major.
Ortiz is happy with her decision to stay in Pace's quiet atmosphere, but misses the normality of her usual spring semester.
"I miss how lively the campus is during spring semester," Ortiz said. "In my group of friends, we all celebrate a birthday spring semester, so we usually dress up and go out to eat and celebrate so it definitely was unfortunate that the quarantine put a hold on that."
About the Contributor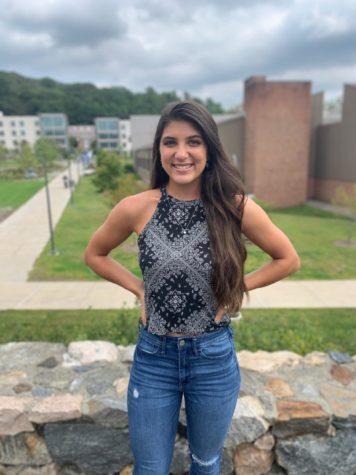 Christina Bubba, Editor-in-Chief
I am a senior Digital Journalism major with a minor in Public Relations. On campus, I am Editor-in-Chief of the Pace Chronicle, captain of the Cheerleading...