DJ Henry's friends and former assistant coach share the impact he had on them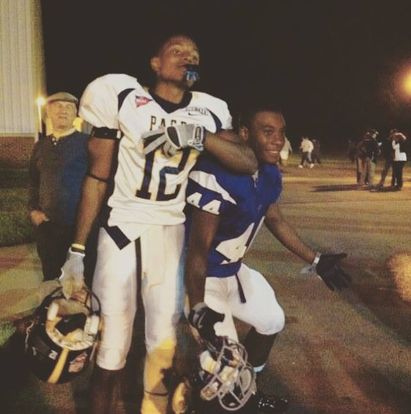 By this year, most Pace students have become familiar with this name, if they were not already. They have heard his story. How he was a football player here at Pace. How he went to Finnegan's Bar with some friends after a homecoming game on October 17, 2010, and didn't come home. How Officer Aaron Hess shot him as he was trying to move his car out of the fire lane and never faced punishment for his actions.
But DJ Henry is more than just a story. He was human. A son, a brother, and a friend. An individual with a personality, a heart, and a soul.
Henry's friends, Brandon Cox and Desmond Hinds, and his former assistant coach, Cornell Craig, have described DJ as charismatic, passionate, generous, driven, righteous, caring, noble, and warm-hearted. Craig referred to Henry as a "bright light".
"It was easy to connect with him," Craig said. "He was just one of those spirits who just seemed like there was a light shining inside him."
Henry transferred to Pace from Iona College in the spring of 2010, roughly around the same time that Craig began working with the football team. Craig says that even though Henry was a transfer student, by his fall semester, you would have thought that he had been at Pace for the past three years.
"Everyone knew him, and he knew everyone," Craig said. "He was easily at home in a lot of places, and he became part of the community very fast."
Craig worked in the Office of Multicultural Affairs, but, as a former football player, he wanted a to work with Pace's team as well. He saw it as an opportunity to engage in sports and motivate the players, particularly young men of color, towards success both on and off the field.
When Craig met Henry, he was drawn to him because he "reminded him a lot of himself" in terms of the positions they played and the skills and traits they possessed. He saw great potential in Henry and described him as being driven, dedicated, goal-oriented, and curious of ways that he could improve himself. Craig believed that, whatever path Henry took in life, he would find success.
However, Craig made it clear that Henry did not wish to succeed at the expense of others. He wanted to lift them up and help them succeed alongside him. Cox, who grew up alongside Henry, echoed this sentiment.
"He had a tremendous drive to not only better himself but the people around him," Cox said. "He had that drive, and for other people around, it was always contagious… He wanted to win, but even if I did, he was always happy for me… It's something that I try to live by to this day. Not just pushing myself but pushing those around me to be better. It's something I saw modeled in him. He wasn't selfish with it. He wanted all his friends and family members to feel that joy of success."
Hinds, who played on the Iona football team with Henry, also says that he drew inspiration from Henry's life.
"DJ was ahead of his 20 years," Hinds said. "He was present with everything he did, and he did everything with purpose. DJ reiterated to me that faith and family came first. Those core values and beliefs have stuck with me throughout my life. He has motivated me to find my passion in life, and what he has gone through provides me with the determination to succeed."
Hinds remembers that, while playing football at Pace, he and his teammates struggled to find a barber in the area that met their standards. Henry took time out of his own schedule to give haircuts to anyone who asked, and he refused to accept payment.
"When DJ sees an opportunity to provide support, he does it out of the goodness of his heart without expecting anything in return," Hinds said.
Craig also recalls Henry's free on-campus haircuts, and he says that Henry refused to accept gas money whenever he gave friends rides places as well, and he was always willing to lend equipment to his teammates.
Cox recounted a story from his junior year of high school, when his family's house caught fire, and they had to live in a hotel suite for six months. As a teenager, Cox missed having his own space, and Henry saw how the experience was weighing on him. Henry's family had a finished basement, so Henry got his parents' permission to have Cox stay with them during the last few weeks of his family's stay at the hotel.
"Him and his family treated me like I was one of their own," Cox said. "From that moment forward, I always looked at DJ as more of a brother to me… the fact that he was willing to open up his home and his space to one of his friends- not just for a night, not just for a day, but for weeks. I was there for a couple weeks- the generosity that he showed in that moment speaks volumes to me."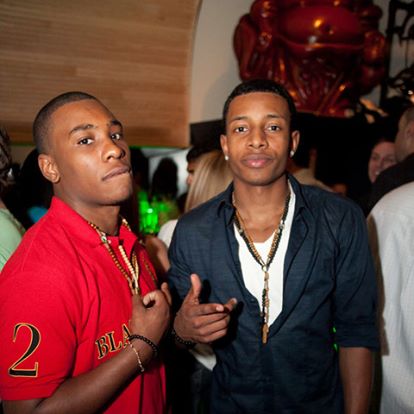 Selflessness was a big part of who Henry was. Craig says that, at Iona, Henry played wide receiver, but when he came to Pace, they needed help in other positions. Even though Henry wanted to play receiver, he was willing to take on a defensive position for the good of the team. Craig promised him that he would try to get him the receiver position one day.
When Craig first heard that Henry had been shot, it took a while for all the details to reach him. At that time, he tried to imagine what scenario could possibly have led up to something like that.
"It just didn't make sense to me," Craig said. "I think each of us tries to have some sort of internal justification of why things occur, and I just couldn't reconcile this… I thought it was just a random, crossfire, stray bullet situation. He was never the tough acting, aggressive, confrontational person… My initial thought was that he was a peacemaker, that he was trying to make peace with someone and got caught in the crossfire. And then to hear the rest of the story about Officer Hess… it was painful to hear. It was a bright light that was taken away."
Cox was greatly upset by the extent to which the public was misinformed about what happened on the night of Henry's death and all the ways in which his friend's name was slandered. He encourages people to seek out the court documents, analysis, and testimonies from witnesses and other officers on the scene that illustrate the truth.
He wants people to understand that what happened to Henry did not need to happen and that Henry did nothing to deserve it. He hopes that this story can bring about change in the future.
"I really want people to learn that this is not an isolated incident," Cox said. "It has happened to many people and needs to change. His story, although how sad it is, can also show us that we can take these instances and make this world a better place and do more with it. Take his story and share it with the world so that not one other family has to go through what his and mine went through… This tragedy, we will not let it be in vain. We will make sure that other people have the chance to succeed the way DJ wanted to."
Craig and Hinds also hope that Henry's death can elicit change, particularly when it comes to public safety and racial bias.
"I hope people see DJs story and realize how precious life is and how parts of our system are tremendously flawed," Hinds said. My hopes are that DJ's story plays a major role in the change this world needs to see. I pray that justice is served to the individual(s) responsible for what happened to my friend."
Craig hopes that, in addition to helping bring about an end to negative things like racial bias and police brutality, Henry's story can help promote positive things like access and opportunity for disadvantaged populations. He, Cox, and Hinds all cited the DJ Henry Dream Fund– a nonprofit that Henry's family started in his memory- as a crucial part of Henry's legacy.
The organization provides underprivileged children with the opportunity to take part in sports and other activities that they might not otherwise be able to. Craig, Cox, and Hinds believe that this mission speaks to who Henry was- a person that wanted to use his gifts to make life better for others.
"I think that DJ would want people to remember him to be the type of person that would literally give his shirt off of his back," Hinds said. "He was always eager to help those in need… He was always the one to do the right thing with the right intentions."
Craig and Cox also think Henry would most like to be remembered for his kind, caring nature and actions. A force of good that wanted to leave the world better than he had found it.
Cox hopes that those who knew Henry can always hold on to all the good times they had, and that those who did not know him can see that he was an individual with a good heart who just wanted to actualize his potential.
"Although he didn't get to do that, we need to be the ones to do that in his honor," Cox said. "We still have a chance to make this world a better place, leave it better than we found it. You have a chance for whatever dream you have, to go out and get it. Remember that he was someone who had dreams and aspirations and wanted the most out of this life. We have that opportunity. We can't waste it, because I know that if he were here right now, he would not be wasting it. He would be making the most of each and every moment. We need to be doing the same."