Fantasy Investment Club engages with alumni to enhance students industry knowledge
Mathew Martinez, a senior finance major; and John-Sebastian De Jesus, a Junior Finance major are both the president and vice-president of the Investment club on campus. The two upperclassman are passionate about sharing everything they know about investing and Finance. This includes taking part in The Investment Club on-campus.
During the week of Feb 14,  The Investment club at Pace was named student organization of the week. The investment club was created three years ago by Pace alum James Hickey, who is currently a wealth management advisor at Merril Lynch. He is still  an active participant in the organization and will attend meetings whenever he can.
There are generally three types of meetings. A meeting can be about a general topic that multiple students want to learn about. There will be meetings about what is currently happening in the finance world. Lastly, the organization runs meeting that involve industry professionals talking to students about their working field.
Martinez and De Jesus take the time every week to find new professionals to join their meetings.
"I am about to graduate," Martinez says. "I want to look back and see what I can do better. I want these younger kids to get the information I didn't get."
James Carroll, a retired professional with over 40 years of experience in the finance field, joins the meeting every week as a mentor. "Finance is a very broad major, and if you don't know what direction to go to, it is very easy to get lost," Martinez explains. "At the investment club, we are trying to mentor students into finding what their interests are. Whether that is trading, investing, or something else."
Every meeting for the organization ends with an open conversation where all opinions are welcome.
Two concepts the investment club focuses on covering is  trading and investing. Trading is the buying and selling of stocks, whereas investing is putting money into assets to create wealth over time.
In contrast to what is being taught in the classroom, the club tries to focus on technical analysis. They want students to be able to read the charts and understand the real-life market.
The club meets weekly during Wednesdays common hour from 12 to 1 p.m. The club is open to all members regardless of their experience.
On March 3  Arjun Singh '17,  a J.P. Morgan associate working in the Global Trade Corporate investment banking division will be joining  the groups weekly meeting. Additionally, Jozef Lampa 17′,  an Investment Professional at Ardian, will be joining the group at a later meeting.
About the Photographer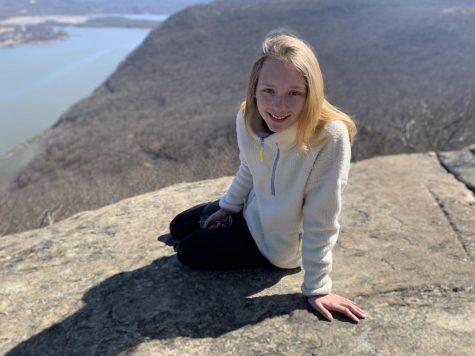 Amber Brouwer
Amber Brouwer is an international freshman Psychology major with a Criminal Justice minor from The Netherlands. She is aspiring to go to law school after...