Pace Alum Pledges a Scholarship Fund for Future Filmmakers
When Pace University alumnus Shant Mardirossian walked into Willcox Hall – the editing hub of the PaceDocs crew – he saw firsthand some of the raw clips fresh from their recent trip to France. 
Mardirossian established the Shant and Christine Mardirossian Student Filmmaker Support Fund, which generously provides students with a scholarship fund for the Producing a Documentary class. 
On Tuesday night, the Pace University documentary class welcomed the alumnus as a special guest while in the midst of the post-production madness. 
Dr. Maria Luskay directed a crew of editors, emphasizing the urgency of the mission ahead: "We only have 2 weeks," she said.
With a deadline looming for a rough cut of the feature documentary, Professor Luskay gave Mardirossian, whose donations to the program help support student scholarships, a peek behind the post-production curtain.
Mardirossian, hearing through the grapevine of the continuous accolades of their last film, "Tide to Table" and the growing success of the program, stopped by to see the hard work that goes into producing a PaceDocs film. Mardirossian was previously a Setter himself, having received his undergraduate degree in 1989 and returning to pursue an MBA in Strategic Management and Investment Management in 2000.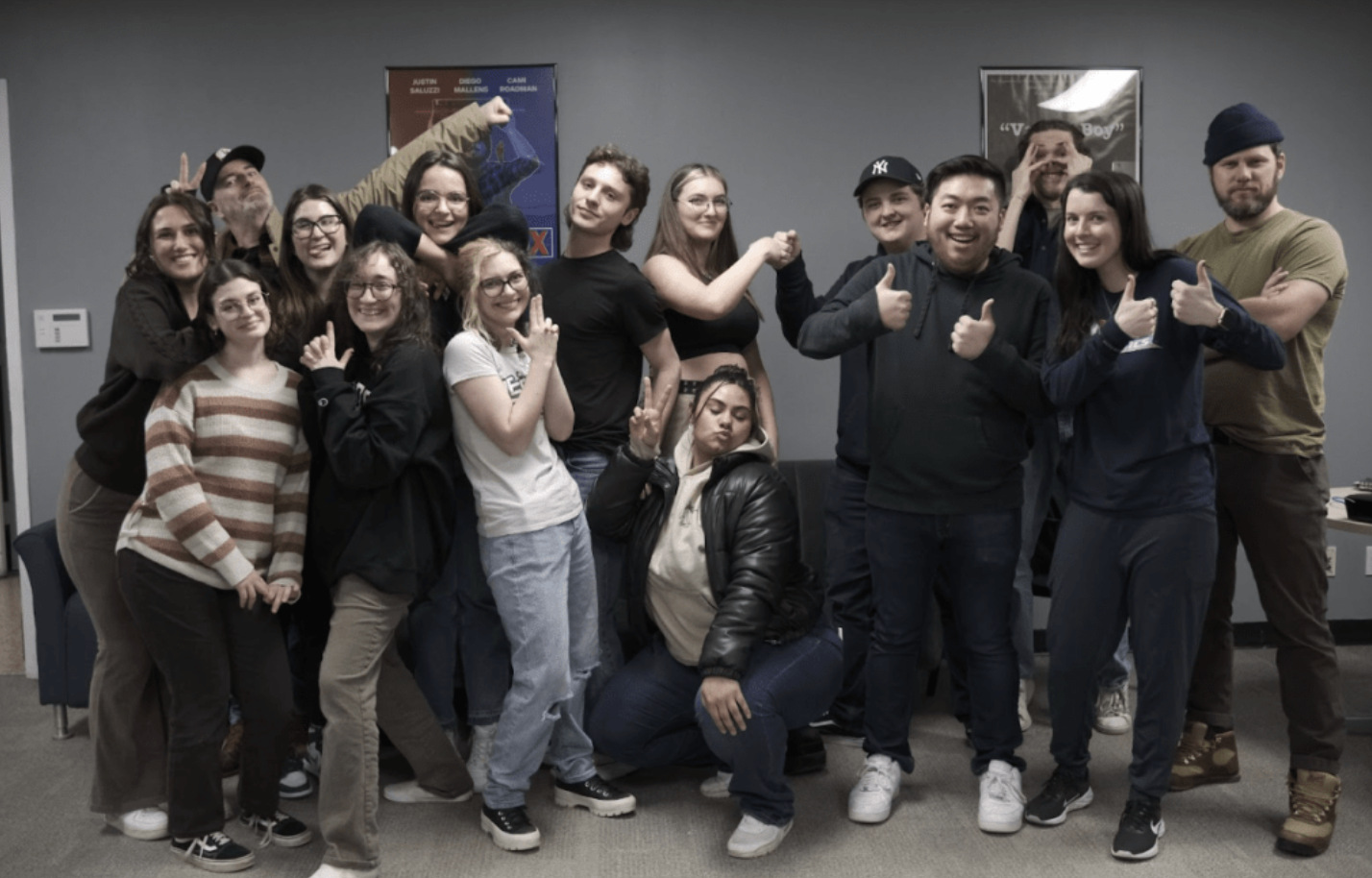 Mardirossian was welcomed into the busy editing room and was given a preview of all 3 acts for the upcoming documentary, "For the Love of Food."  The class dove deep into the inner workings of the documentary, outlining to Mardirossian all significant components from baby goats to professional chefs. 
The secret behind producing a successful film, as the students revealed, is pinpointing the smaller details that eventually compile into a compelling narrative.
Dr. Luskay, one of the fearless leaders alongside Professor Lou Guarneri, highlighted the condensed work that the students are doing. Though most documentaries take a few years to finalize, the PaceDocs crew must have a rough version within 2 weeks and a final version in 1 month. 
Mardirossian is no stranger to the film industry. For the past twenty years, he has been a member of the Near East Foundation, an organization dedicated to assisting the communities of the Middle East, Africa, and the Caucasus. In 2016, Mardirossian was part of a documentary team that released "They Shall Not Perish: The Story of Near East Relief", an inspiring story of the NER's experience in aiding victims of the Armenian genocide. 
"I want to empower young, aspirational filmmakers to think about the importance of preserving history," said Mardirossian. 
Mardirossian's thoughtful scholarship fund for the MCVA course will further students' experiences within the program. The Producing the Documentary class grants students an unforgettable opportunity to work on a realistic film crew and travel to incredible locations abroad. 
The 2023 Pace University Documentary, "For the Love of Food", will premiere at the Jacob Burns Film Center on May 8th. 
Kat Plescia is the Editor of the PaceDocs Blog.