Pace Basketball Teams Lose Close Games
It's been a tough season so far for both basketball teams at Pace, as both teams suffered close losses on Sat., Dec. 7.
The men's team saw their re­cord drop to 2-6 as they lost a tough game against Le Moyne, in which they lost in double overtime by a score of 87-79. Le Moyne improved its record to 5-3.
The Setters took off towards the end of the second half, as they had an 11-4 run at the 9:16 mark to take a 56-54 lead.
But with both teams unable to capitalize on opportunities late in the game, the game went into overtime with the score knotted at 67-67.
Ultimately it was Le Moyne that came out on top. But in the end it was a game that Coach Kennedy believes can be used "to build on," despite it being a "heartbreaking loss."
Looking over to the women's team, their game was also a close lose, as Le Moyne won by a score of 54-50. The Setters now fall to 0-8, while Le Moyne improved its record to 7-1.
Junior forward Lovisa Hag­berg, one of the new additions to the team this year, stated that it was another tough loss for the Setters in a game that they should have won.
"We played fairly well but fell short in the end and made some bad decisions on offense and de­fense which let Le Moyne come back in the game and win," said Hagberg, who scored five points in her first game of the season, as she had been sidelined by an ACL tear on her knee.
The Setters had the lead going into the final minutes of the game, but the Dolphins went 4-for-4 on the line in order to take the lead and win the game.
Still without a win, Hagberg believes that the team needs to "make individual corrections" while also playing at a more "fo­cused and mature" level in order to be unstoppable team they believe they can be.
The next game for both teams will be on Tue., Dec. 10, as they take on American Int'l on the road.
The next home game for the women's team is on Sat., Dec. 14 at 1 p.m.
About the Contributor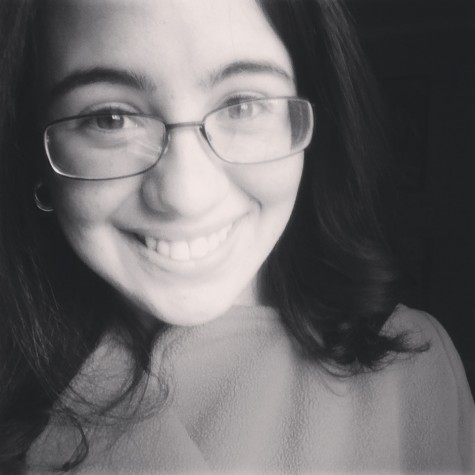 Natalia Alvarez Pagan, Sports Editor
Originally from Puerto Rico, Natalia Alvarez Pagan is a senior marketing student with a focus in sports marketing and a minor in journalism. Natalia hopes...