Senior Setter Spotlight: Rachael McMahon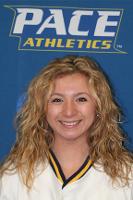 Lights, camera, action! Those are words that senior Rachael McMahon might find herself uttering in the future, as the third baseman for the Pace softball team aspires towards a career in the film industry.
McMahon hopes to go to film school in the near future, where she hopes to continue to gain the necessary skills that will help her achieve her goal.
She already has a couple of screenplays in the works, describing them as mainly suspense/thrillers.
"Horror and suspense movies are probably my favorite," said McMahon, who is majoring in communications and minoring in journalism. "My favorite movie is the 1986 film Aliens, and I just think it's the perfect sci-fi horror flick. It has suspense, it has drama, it has comedy, and it's just great. I pretty much grew up on that."
While movies have been something McMahon has always loved, she doesn't want to limit her career to film, as she expresses desires in perhaps writing TV scripts.
She knows it will be a hard career to pursue, but she has the determination and drive needed to succeed. If film doesn't work out, her Plan B is to get involved with the media side of sports, which happens to be another aspect of McMahon's life.
It all started when McMahon received a bat and a glove from her father one Christmas morning, and from there it just escalated.
"My dad played baseball and my younger brother played as well, so it's pretty much been in the family my whole life," said McMahon, who also played a little bit of T-ball and baseball. "I love the intensity of the game, the atmosphere is great. There is nothing like the feel of the dirt and the smell of the grass."
But for McMahon, it hasn't all been happy days on the field, as she has had plenty of instances where she found herself on the verge of leaving it all behind, yearning for a more normal life, one which wouldn't restrict her from going out with friends because of practices.
McMahon's love for softball kept her going though, as she now states she couldn't imagine a life without it.
"It was definitely hard sometimes, but I know if I had quit I would regret it," said McMahon, a native of Corona, California. "By the time I was in high school it got to the point where I was just so far into it that I couldn't just quit."
With the softball season now officially over for Pace, as the Setters fell to the Saint Anselm Hawks in the second round of the NE-10 Championship, McMahon acknowledges a bitter-sweet ending, but is looking forward to the next chapter of her life, and a much needed break from softball.
"I definitely need a break now so that I can really focus on getting my career going," McMahon said. "But I might coach or something in like ten years, but not anytime soon."
McMahon plans on moving back home to California, where she will begin to work towards her film career. So a few years from now, when you go to the movies, keep an eye out, you just might see McMahon's name pop up in the credits.
About the Contributor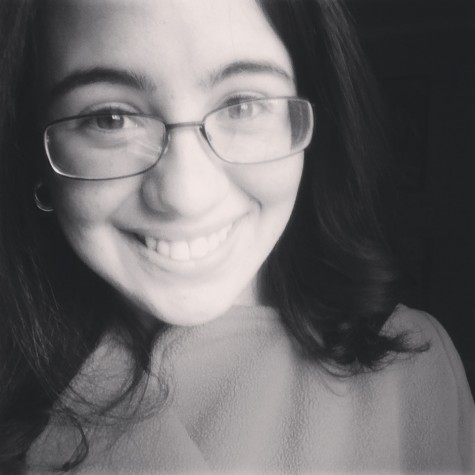 Natalia Alvarez Pagan, Sports Editor
Originally from Puerto Rico, Natalia Alvarez Pagan is a senior marketing student with a focus in sports marketing and a minor in journalism. Natalia hopes...