The Mental Game: A Look At Athlete Mentality
Mentality: "the characteristic attitude of mind or way of thinking of a person or group." (Google definitions) A person's mentality can determine a lot in their life; it becomes a huge factor in a person's successes and failures, often being determined by such thoughts.
This is especially true for athletes who have to bring mind and body together in order to ensure maximum performance. Whether it be winning or losing games, dealing with a 0-for-5 batting average or running off an emotional high after a big play, mentality is everything in sports.
"I think that a large aspect of any competitive sport is mental toughness," said senior Brett Bittiger, short stop for the Pace baseball team. "You have to have strength of mind, not just body, to successfully compete at a high level."
Bittiger's words ring true for the mind, after all, is indeed the head coach of the body in some ways. Playing baseball, Bittiger especially believes that mentality plays a bigger role in this sport than others, seeing as it's a game that gets played every day.
Bittiger seems to take a page from something sophomore outfielder Shelby Yung said. Yung described softball as "being set up for failure" while Bittiger associates failure with baseball, noting that people don't always realize just how much failure is involved in baseball.
"Think about it- if your batting average is .300, you are considered to be a very good hitter," Bittiger said.  "But a .300 average means that you failed seven of ten times. Thus, failing 70% of the time is considered to be great in baseball. With that amount of failure, baseball can truly be a mentally harrowing sport,"
"Another aspect of baseball is that it is an everyday game. Unlike sports like football where there is only one game a week, baseball is played virtually everyday day of the week, which means that you cannot afford to dwell on any single game, win or lose. Baseball players must have a short memory span in order to maintain an even keel."
But even sports that aren't played every day can still cause some mental drainage. Women's Lacrosse Captain Angela Kelly agrees, but also notes that mental toughness sometimes needs to be built during one's career.
It's not always something that comes naturally to athletes, as Kelly mentions how her own mentality has evolved over the years. Kelly found value in wins and losses during her games. They weren't just letters put into a column on a stat sheet, they became life lessons to be taken, learning that loss isn't always a bad thing.
"Over the years of playing lacrosse, I have definitely adapted myself to learn that there is indeed good and bad that comes out of winning and losing," Kelly said. "I learned that when you lose, you shouldn't always put your head down in disappointment. Things that lead to losses are in fact things to learn from and should be taken as a lesson. And these lessons are something that can be used for anything in life, not just sports. For instance, if I receive a bad test grade in class, I look at it as seeing what I can do better to get a better grade on the test next time. "
Successes and failures in sports have certainly help determine the kind of mentality that an athlete will possess. Injuries seems to be a common thread between certain athletes and mentality as well. Injuries often times become the "make it or break it" point for many because of the strength and perseverance needed in order to endure.
For Kelly it was it was injury that occurred just before the season started, an injury that required seven months of rehab. For Bittiger, a serious injury which occurred his freshman year really changed his perception of the game he loves. And for Yung, a recent recovery from her injury showed her just how strong one has to be at times.
But for all these athletes, there was one other thing they had in common- they no longer take the games they love for granted.
"My view of the game of lacrosse has changed tremendously; I now step onto the field with the mentality that it could be my last," Kelly said.
Bittiger expressed similar sentiments, saying that his injury made him stop taking his health and the ability to play the game that he loves for granted.
"Every time I get to put on that jersey and take the field is a blessing," Bittiger said.
No matter what though, one thing remains certain. Positivity is a very important influencer. It is the thread that keeps success together, powered by belief and passion.
"Positivity is everything," said freshman swimmer Brian Sosa. "Every single year you get more experience and that builds and fuels your positivity. If you can stay positive no matter how your season is going, it's will take you very far."
About the Writer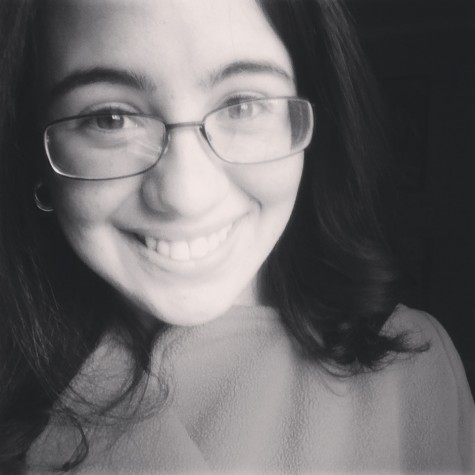 Natalia Alvarez Pagan, Sports Editor
Originally from Puerto Rico, Natalia Alvarez Pagan is a senior marketing student with a focus in sports marketing and a minor in journalism. Natalia hopes...