Why Athletes Stop Playing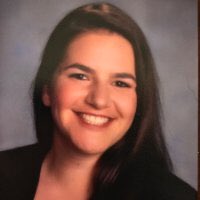 1333
Kwadar Ray, Managing Editor
February 3, 2018|181 Views
Junior Charles Heady did not aim to be just another face on the football team when he arrived at Pace in 2015.
Even though Heady loved being a good teammate– he once taught the entire playbook to a teammate who transitioned from running back to wide receiver– his goal was to go out on the playing field and prove he could compete at a high level.
Heady never received that opportunity to play and thus, he made the difficult decision to end his playing career after his sophomore season.
"I wasn't really getting a chance," said Heady, who was a walk-on wide receiver. "Maybe I wasn't good enough because there were a lot of good players ahead of me, but I didn't want to just be on the team. That was never my goal.  I'm not satisfied with that. I always just wanted to play, that's what made me happy."
Heady's story is the one of many: an athlete who discontinued his/her collegiate career sooner than expected.
Similar to Heady, Pace senior and former softball player Kelly Whritenour hit multiple dead end streets when attempting to step on to the field as a walk-on.
"I loved my teammates, but I wasn't playing much," said Whritenour, who played catcher during her lone season as a member of the softball team. "It's not that I had expectations to play a lot or anything, but I felt I put in a fair amount of work and I was not always given the opportunity. Yes, I got some at bats here and there, and I did get to bat in the 2015 NCAA Tournament, but I wasn't too happy with the results I got out of playing."
Lack of playing time factored in to Whritenour's decision to end her softball career, but so did injuries and a demanding schedule.
"My knee was not right and by the end of the season and I couldn't even squat," Whritenour said. "Over the summer and after the season was over, I had a doctor's appointment.. and it turned out my knee was going to be fine, but after an MRI on my shoulder, they found I had a 75% tear of my rotator cuff. That injury would just take too long to recover from."
"I was also trying to figure out my major during the time I was on the team, but I couldn't take certain classes because of the year round schedule softball demanded," she said.
Unlike Whritenour and Heady, Junior and former running back/defensive back Nick Amone was given a scholarship to play at Pace after excelling in high school.
"Football was my everything," Amone said. "I was obsessed with football. I didn't think about going to college for school or life after football. All I thought about was football."
However, after tearing his ACL and tearing his hamstring during the preseasons of his freshman and sophomore years respectively, the unfathomable happened: Amone lost his passion for football.
"It was insane how fast I lost my love for the sport," Amone said. "I knew college was very different, but I thought it would be an easier transition. It was a hard transition in general from being a star to being a nobody, but with the the injuries being on top of it, I honestly lost my love for football during that time."
Amone's choice to conclude his playing career was one of the most difficult decisions of his life.
"I discussed whether or not I should move on from football a lot with friends and family," he said. "It was a huge thing. I know my dad really wanted to see me play. I put in so much work my two years, so it was hard for me to drop it because I felt like that hard work for two years was for nothing, but I knew that sports for me wasn't going far. I had to stop."
Amone, Heady and Whritenour had unprecedented emotions during their transition from student athletes to everyday students. Neither three had lived life without sports since they were young children.
Whritenour studied abroad at Wales– a country with no softball field in sight — in Spring 2016 so she could resist the urges to watch softball or pick up a bat again.
"I pretty much ran away," Whritenour admitted. "I went to Wales, and there was just cricket and rugby, but not a diamond to be found."
"I was playing since fourth grade, so it was weird because for every summer it was always about football," Heady said. "I never had a summer off until recently, so that was cool."
Amone found difficulty watching any football games this past season.
"It was hard," Amone said. "It got better during the second half, but during the first half of the season, I was not interested. I didn't even want to talk football and I didn't even want to think about it. Every time I watched it, I missed it a lot more and wanted to be back on the field."
The glamour and limelight of college athletics never arrived for Heady, Amone and Whritenour. The three did not have an opportunity to repeat any startling performances they had in high school.
However, their lives have moved on. There is no sad ending for either of the three.
Heady's decision to leave football proved to be favorable for his grades.
"When I was playing football, my GPA was a 3.5, but in the recent semesters I've gotten 3.8 or better," the accounting major said. "I have been able to focus more on school, I've be able to work, make money, help pay loans and I'm having fun. I'm enjoying life and I can't say I'm not happy."
Amone, who no longer has a scholarship after leaving the football team, now pays less in tuition as a commuter.
"I'm going to Pace for $6,000 less than I did last year when I had to stay on campus due to football obligations," said Amone, whose studying business management. "Now I'm at a point where I'm doing what I need to do academically."
Softball was admittedly Whritenour's first love and passion, but the digital film making major has found a new love.
"Softball was my outlet," she said. "When I was upset, I swung a bat. When I was excited, I swung a bat. I'm still sort of looking for a new outlet, but I have found a new love and that's films."