Men's Basketball Outlasts Stonehill in 79-68 Win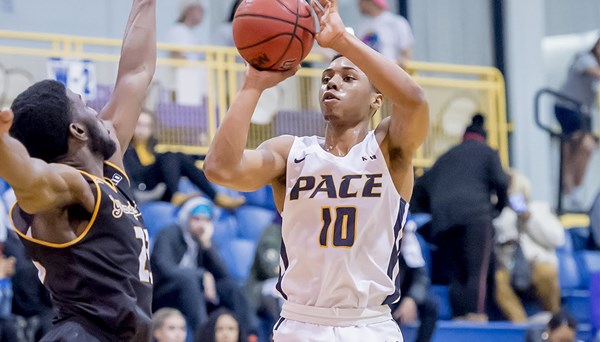 Men's basketball squared off against Stonehill College Tuesday night in what was seen as a game of runs.  The Setters improved to 13-8 overall and 7-6 in conference play with this win despite a second half surge by Stonehill.
Offense was the key for the Setters, as they shot 52.7 percent from the field on the night, which was their second best shooting performance this season. They fared particularly well from behind the arch, in which they made 10 three-pointers on the night, a new season high.
Pace executed the offensive performance with efficient ball movement, tallying a season-best 22 assists on the night.
A game in which three starters reached double digits in points. Junior forward Peyton Wejnert led the way by notching 19 points, sophomore Guard tallied 18 points with a season-high 12 assists, and junior guard Tyrone Cohen Jr rounded out the trio with 16 points, his sixth double digits performance time in the last seven games.
"My teammates have been getting me involved and my point guard had a career high of twelve assists today and I owe it all to him," Cohen stated.
The first half was controlled by the Setters; they were able to to build a strong lead by closing out the first half with a 25-6 run, ending with a 39-28 lead.
The second half saw a surge from the Skyhawks, led by guard Owen Chose, who had 18 of his total 22 points in the second half. The Skyhawks were able to cut the lead to 57-57 with 11:49 left in the game.
But the Setters were able to maintain composure and close out the game with a 79-68 lead. Cohen discussed how The Setters were able to pull through in the second half.
"We battled it out in the second half," he said. "They made their run, [then] coach called a timeout to get us locked to get done at the end of the game."
This was the Setters' second straight victory and they look keep this momentum going on to close out the season.
"I think we are locked in right now, everyone is playing for each other, everybody is hitting shots right now, we are all ready to win, we're ready to make a statement," guard Brandon Jacobs stated. "We were picked last in the league and we're ready to prove everybody wrong."
The Setters are back in action Saturday on the road against Bentley University.
About the Writer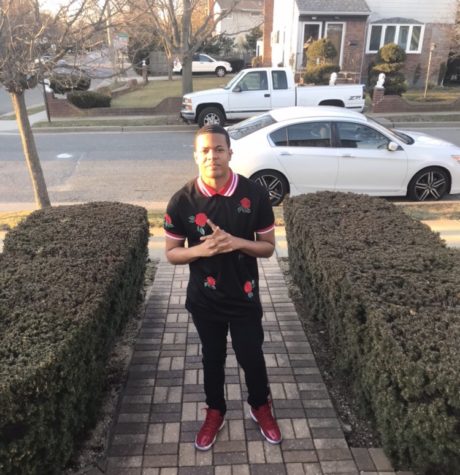 Tyaire Joseph, Contributing/Sports Writer
Tyaire is a digital journalism major from Long Island. His hobbies are listening music, basketball, and watching movies. Tyaire is a person who likes to...