Women's Basketball's Recent Struggles Continue in Close Loss to Stonehill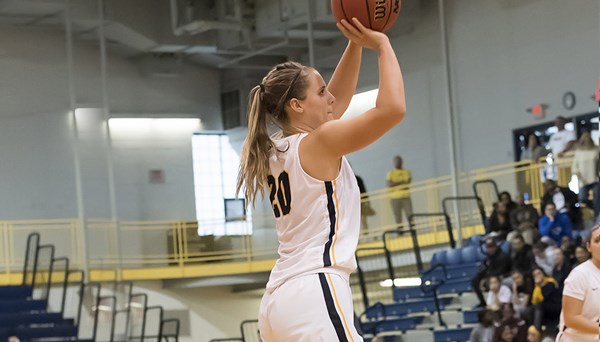 Hang on for a minute...we're trying to find some more stories you might like.
Women's basketball fell just short to 14-5 Stonehill Tuesday night at the Goldstein Fitness Center, losing 64-59.
The Setters were aggressive right from the get-go, as they established early on that every point for Stonehill will be earned and not given, by sitting in a 2-3 zone defense in the half court and a full court zone press. The defensive strategy saw success early on as it slowed down Stonehill by creating turnovers and putting the Skyhawks in uncomfortable positions when trying to score. Despite Stonehill's struggles to score on first shot opportunities, the team made up for it by grabbing 17 offensive rebounds and scoring 21 second chance points.
The Setters trailed 27-20 at halftime. Entering the third quarter, Stonehill implemented their own full court press to disrupt Pace's flow and to help maintain their lead. The Skyhawks' lead soon extended to 15, but the Setters weren't going down without a fight. In the last five minutes of the third, Pace went on a 18-9 scoring run to cut the Skyhawk lead to one, heading into the last ten minutes of play.  
From there it was a close game the rest of the way with the largest lead only being five points by the Skyhawks. The Setters came back to take the lead midway through the fourth but couldn't hold on. The Skyhawks took a 52-51 lead and never looked back as turnovers and missed shots down the stretch prevented the Setters from getting back into the game.
Sophomore Lauren Schetter and junior Jackie DelliSanti led the way for the Setters with 18 and 16 points respectively.
Women's basketball has lost now three in a row, dropping it to 8-13 on the season with nine games remaining on the schedule.