Sticking to The East Coast: Football's Recruiting Method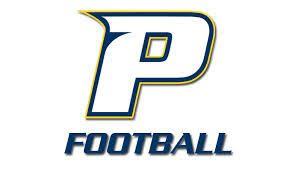 In the college football world, the spring semester signifies the end of the season. Players get a chance to unwind before workouts start up again to prepare for that first game in September. For coaches on the other hand, the end of fall signals the start to a new season: recruiting.
Recruiting season is the time for standout high school players across the country to be wooed and persuaded by a plethora of coaches. Coaches and scouts travel to states such as California, Florida, Texas, and Arizona to find the best talent they can to play for their programs. Pace, on the other hand, has taken a slightly different approach.
For the past three seasons, the football team has stayed home on the East Coast during their recruiting season. In 2017, Pace's 16 player recruiting class contained 11 commits from the Tri-state area. In the 2018 class, 24 of the 27 players came from northeastern schools. In this year's recruitment class, all 23 commits are either from New York or New Jersey.
Recruiting neighborhood talent has worked out in the program's favor. This past year the Setters ended the season with a 7-3 record, the best record in program history. A good portion of their success came from New York and New Jersey native players that played meaningful roles such as Joe Mendez, Carlton Aiken, Lawrence Omolavo, Adrian Rybaltowski, Jasheem Banks and a handful of other Setters.
Setter adherents will see if this local success story continues next season with this year's newest crop of players from the East Coast.