Easy Money: Pace Men's Lacrosse Defeats St. Rose 23-4
Pace men's lacrosse bounced back from its first loss of the season last week by defeating The College of Saint Rose 23-4 this past Saturday. After losing to Adelphi 9-13 only three days prior, the Setters could not let the opportunity for a comeback victory to fly by. With the win, Pace's record improved to 7-1 overall and 3-1 against the NE-10 Conference.
The Setters opened the game with a 4-0 lead in the first quarter and an 11-1 lead into the half. They remained on top of every play throughout the game, allowing younger players to receive playing time.
"Our mentality was that if you get a chance to play, you go full speed," said head coach Tom Mariano. "Our backups work just as hard as our starters, sometimes harder. If we can get a chance to reward those guys, of course, we will do that."
The Pace roster featured 15 different goal scorers. Senior Daniel Keenan continued to lead the offense with a career-high seven points for two goals and five assists. Graduate student Connor Vercruysse scored five goals, senior Bradley Paterson earned his third hat trick of the season, and sophomore Roman Fillyaw scored a pair of tallies himself. 11 other Setters each scored a goal to round out the scoreboard.
The dependable freshman goalie Louis Ragusa earned his seventh win in his rookie season. The NE-10 Rookie of the Week made six saves and only allowed a single goal in 42 minutes of playing time.
The next stop for the Setters is a road game against American International College (AIC) on April 2 at 7 p.m. Despite AIC's 0-11 record, Coach Mariano assures that the team will not overlook the Yellow Jackets.
"We have to treat every game like they're the number one team in the country," Mariano said. "It's not our job to lower our game, it's our job to raise our game and make them play at our level."
About the Contributor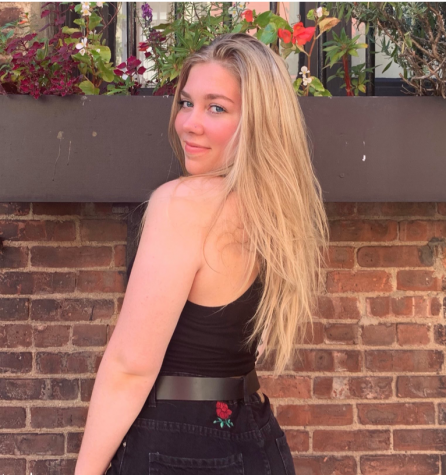 Sequoia Cumming, Editor In Chief
Sequoia Cumming is an honors-level senior majoring in Digital Journalism and minoring in Sports Media and Broadcasting. While starting as a contributing...