Top Three Pace Sports Highlights from 2018-2019
Pace baseball's loss to Le Moyne on May 7 did not just end its season, but it also closed out the 2018-2019 athletic year. Although no teams came away with an NE-10 conference title, this school year saw different Setter programs reach new heights. Here are three highlights from this year in Pace athletics.
---
#3. Men's lacrosse
The Setters (13-4, 8-3 NE-10) finished the season with the second-most wins in team history en route to ending the season ranked 11th in the USILA National Coaches poll.
Pace reached the conference tournament semifinals before dropping a 15-12 decision to Adelphi, which entered the tournament ranked third nationally.
Senior attackman Danny Keenan led the Setters with a conference-leading 90 points. His point total, which was a program record, included program highs in goals [50, third in NE-10] and assists [40, second in NE-10].
Freshman goalie Louis Ragusa was also among the conference leaders, posting a 9.47 goals against [third overall].
#2. Football
The Setters (7-3), who had spent much of the previous decade setting marks for futility, blossomed this season, winning the most games since becoming a Division II program.
Pace finished the season with a 6-3 mark in the NE-10, closing out the season by winning five of its final six games, which included victories in the last three games. The only blemish over that six-game stretch was an Oct. 20 loss at CW Post, which was the No. 20 program in the country at the time.
Jhalen Bien-Aime [922 rushing yards] finished his career as the school's all-time leading rusher [2,242]. His 194 carries were also third-most in school history.
#1. Field Hockey
The Setters entered the season unranked yet led the country in victories [18-3], reaching the NCAA Division II semifinals before losing a 3-0 decision to No. 2 East Stroudsburg. Pace, which closed out the regular season on a 14-game winning streak, was ranked as high as second in national polls during the season.
The highlight of the season came on Nov. 25 when the Setters defeated St. Anselm, 6-1, in the opening round of the NCAA Tournament at Finnerty Field.
Freshman goalie Grace Henderson had possibly the biggest impact during the season, posting a 0.85 goals against to finish second in the country.
About the Contributor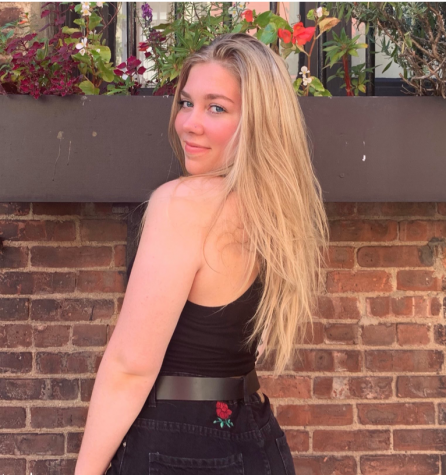 Sequoia Cumming, Editor In Chief
Sequoia Cumming is an honors-level senior majoring in Digital Journalism and minoring in Sports Media and Broadcasting. While starting as a contributing...