Pace Athletics Launches New Initiative: Together We Will
Pace Athletics announced a new initiative called "Together We Will." It will focus on raising money that will help sustain the growing Division II athletic teams and squads at Pace. It is is a department-wide fundraising effort that includes coaches, staff and teams. 
The initiative started in mid-October and will end on July 1, 2020. It launched on the new Setters Club platform, GiveCampus. The Setters Club, which has been around for about a decade, is the official "fundraising arm" of Pace athletics; whose mission is to raise money for each sports team while increasing school spirit and relations with alumni. Although each year Pace Athletics fundraises to increase revenue towards their sports teams, this year is more of a "conscious effort to rebrand" The Setters Club.
"Every intercollegiate athletic department in the country has revenue and fundraising goals and every school goes about it differently," Director of Athletics, Mark Brown said. "With respect to Pace, The Setters Club has been around for almost a decade now and is our attempt to generate support from our friends, family, and alumni to positively impact the experience of our students. The recent promotion is just a relaunch of something that we've been doing for some time now."
GiveCampus is a website that allows donors and members of the Setters Club to give funds to any Pace athletics team or squad they choose. Each team and squad featured has a goal of how much money they would like to raise, a video about themselves and what the money will be used for. Funds that are raised will be used for things like nutrition, travel, equipment, uniforms, training, and recruitment for each team. 
"In our model, each program has a goal that is based on historical success and opportunity," Brown said. "These funds are collected in one academic year and allowed to be budgeted the following academic year. This strategy ensures we don't overextend ourselves."
The name "Together We Will" comes from the goals of the campaign, according to the GiveCampus page.
"Together We Will raise funds in support of today's student-athletes that supplement operational budgets for equipment, travel, training, mentoring, career development, and coaching development. Together We Will invest in future student-athletes, programs, and facilities. Together We Will enable our teams to reach and exceed their goals. Together We Will build Setters for Life."  
The teams in this campaign include football, soccer, field hockey, men and women's lacrosse, men and women's basketball, volleyball, cross country, swimming and diving, softball and baseball. The squads include dance, cheer, and the pep band. 
"The Setters Club is the best way for alumni, family, and friends to show their annual support, and provide opportunities for student-athletes to become champions and leaders through their experiences as part of the Pace community," Brown said. "Fundraising is a vital part of our current operation, and for the future success of our programs to compete at the highest levels. This is a team effort and together we truly will build Setters for life." 
About the Contributor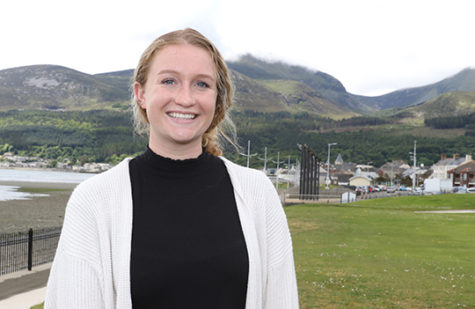 Alexis Nieman, Media Editor
Alexis is a junior Communications major and Public Relations minor. At Pace I am the News Editor for the Chronicle and a member of Entrance One PR club....