Athlete of the Month: Danielle Merante
The Pace Chronicle chose Danielle Merante as this edition's athlete of the month. Merante is a sophomore on the Pace field hockey team. During her freshman season, she scored two goals, was named to the Zag Field Hockey/NFHCA Division II National Academic Squad, and earned recognition on the Northeast-10's Fall and Spring Academic Honor Rolls.
Merante has been scoring consistently throughout the 2019 season, proving her skills as a forward again and again. This season alone, the sophomore scored 10 goals. She even scored two goals in three different matches, including against St. Michael's, Molloy, and New Haven. Merante's last goal of the regular season was against Frostburg at the 30th minute.
About the Contributor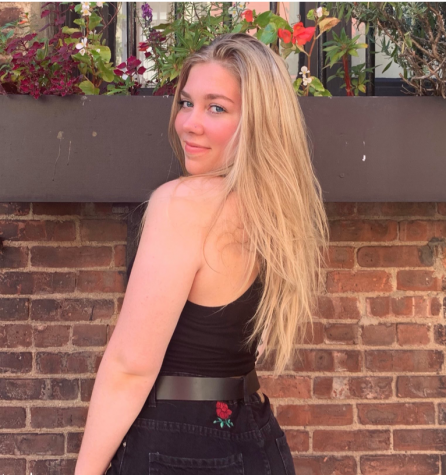 Sequoia Cumming, Editor In Chief
Sequoia Cumming is an honors-level senior majoring in Digital Journalism and minoring in Sports Media and Broadcasting. While starting as a contributing...