Pace's head softball coach Claudia Stabile reveals secret to achieving 750 career total wins
On April 3, Pace's softball team outscored the College of Saint Rose, 20-3, however, head coach Claudia Stabile would not realize how momentous the game was until two days later when Pace Athletics tweeted a milestone alert congratulating Stabile for a career total of 750 wins, ranking her 18th amongst all active Division II coaches.  
Stabile, who started her coaching career at Pace in 1982 and has completed almost 40 seasons, initially reached 700 total wins in April of 2018. She shared that she has been able to achieve 750 wins and continue winning by, "Doing simple better!"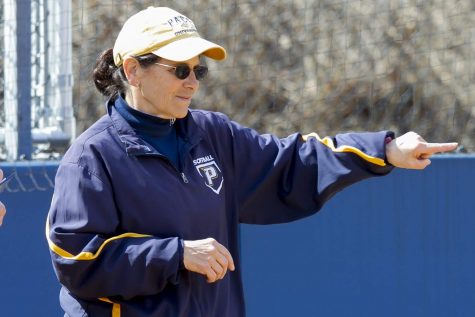 In doing simple better, Stabile focuses on technique and perfecting the basics through repetition. She emphasizes how her athletes need to have a certain mentality to practice the same things over and over to finalize it into a routine. 
"Everyone wants to make that great play but it's the everyday simple plays that are the most important. If we can just do simple better, then the great plays will come," Stabile states. 
Reflecting on her career, she showcased the influence her motto has had on her athletes when they earned the opportunity to host the NE10 Championship in 2016. Through her use of repetition and focus on technique, her team won the championship.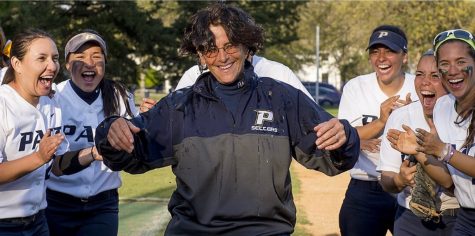 However, Stabile's coaching focuses not just on athleticism, but also on aiding her athletes to mature as better people and leaders. She does this by stressing the importance of academics and responsibility. 
"We had a 3.71 GPA last semester, which is something we take tremendous pride in because that is what is going to lead to their future," Stabile states. "We want student-athletes to lead the way." 
Even with Stabile's hands-on approach, her coaching goes far beyond the fields of softball. During freshman year of now senior Mackenzie Garrick, she was transported to Phelps Hospital in Sleepy Hollow by campus security after signs of appendicitis. After about an hour, Garrick recalls hearing, "Where's my player?" as Stabile peaked her way into Garrick's hospital room. 
"I probably only knew her for a couple of months," Garrick states. "I have no idea how she found out I was there, but she found me and drove me home after five hours of being in the hospital." 
Encompassing the mother away from home role, Garrick emphasizes how the bond she has formed with Stabile differs from bonds with her previous coaches. She shares how Stabile is passionate about being there for every member of the team and entrusts them to continue improving. 
Looking forward, Stabile's career wins will continue to rise, as expected by Garrick, as she proceeds to believe in her student-athletes and assign them the responsibility to do what is best for their own future careers.