Sister Susan Reflects on her Decade at Pace
Sister Susan Becker, a Sister of Divine Compassion and licensed therapist, has been a friendly and recognizable face on campus for 10 years.
In 2007, Becker was working as a psychotherapist and operated a Spirituality Center in White Plains, New York, when John Egnally, the then director of Pace's SDCA, asked her to come to Pace for five hours a week to act as the newly-created position of Coordinator of Spiritual Development.
She accepted the offer, and started in the fall. However, once she began, Egnally had already left the university.
"No one, including myself, really knew what my role was supposed to be," Becker said. "And ever since that day, my role has been evolving with this campus."
Five years into working at Pace, her Spirituality Center shut down, giving her more time to focus on being available for the students, and also for continuing to grow her psychotherapy practice.
"I think that through the years, I've become more engaged and more available to students," Becker said. "I want to be—and think I am—seen as someone who doesn't judge. The students can talk to me whenever they like and about whatever they like."
Despite her religious background, she assures students that she doesn't have a religious agenda, or any agenda for that matter. One of her main goals is to help students discover and nurture their spirituality.
"Even though we are physical beings, it's our spirituality which gives us our energy," she said. "We're not machines. You can't be a human being and not have a spirit that makes you fully human. It needs to be nourished and channeled in the right direction."
"Pace's main focus is feeding the mind, which is great," she continued. "But we also need to focus on who we are, what makes us tick, and what we want to contribute to this planet before we leave."
Regardless of the fact her role on campus was never really clear-cut, she says that working at Pace has been very rewarding.
"I love it here," she declared. "I get the chance to interact with people aged 17-23, and I don't know where else I could feel this young at heart. The students' energy and enthusiasm are what gives me motivation every day. I learn from the students much more than they could ever learn from me, and it's so cool."
About the Writer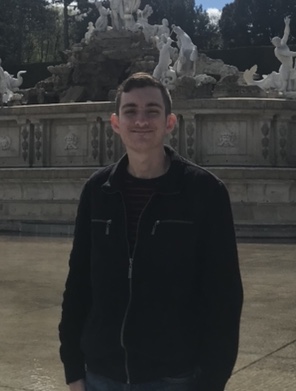 Stefano Ausenda, Contributing Editor
I'm Stefano Ausenda, a senior Digital Journalism major with a minor in Political Science, from Bermuda.  Ever since I can remember, I've had a passion...