Philosophy Professor Evangelos Kobolakis Celebrates Three Decades at Pace
On Wednesday, October 10, adjunct philosophy professor Evangelos Kobolakis received an email from the Pace University administration, congratulating him on his 30 years of teaching at the university.
Kobolakis started his teaching career at Pace's city campuses. At the time, Pace had many campuses in the city, including 1 Pace Plaza, Governor's Island, a midtown center, and even some nursing courses at Beth Israel Hospital, where he taught ethics. However, he began teaching at the Pleasantville campus around 1992, where he taught classes on Saturdays.
"To come here from the city campus was definitely  cruel and unusual punishment," he said. "When I came here, the whole campus consisted of just three or four buildings. I recall sitting outside [Miller Hall] with some of my students, and watching some of the equestrian students train with their horses."
Even though he taught some classes at Pleasantville, it wasn't until after 9/11 that he decided to teach here permanently. It was after that when the campus began to transform into what it is today.
"When I found out that they were going to build new dorms on this campus and shut down the Briarcliff one, I was very pessimistic about it," he said, "because I thought that these ugly dorms would take away from the bucolic view and feel of Pace."
Even though he was not so sure about the new developments at first, he admits that he was very pleasantly surprised with how the end result turned out.
"The Athletic Center and the new dormitories were built very tastefully and they look very nice," he said. "I see Pace as a continuous improvement. They are listening to their students."
Kobolakis chose to teach philosophy because it brings all academic fields into one and he views it as not simply an academic discipline, but as a way of life.
"Philosophy brings together all the trains of human thought and celebrates them, but finds the right place for all of them to interrelate," he said. "So, it gives people a better, more complete picture of what is possible in our world."
Kobolakis' goal is for his students to think and wonder on their own and at the same time listen to and respect other philosophical points of view without necessarily agreeing with them.
"Education means providing the tools for people to think better and think creatively," he said.
Kobolakis learns much more from his students than they could ever learn from him; he never leaves a classroom without looking at his subject matter a little differently.
"I've taught at many different schools, from CUNY system to SUNY system to NYU to the New School," he said. "But, it's the diversity of Pace students and their eagerness to learn and to not take anything for granted that has kept me here for 30 years."
About the Photographer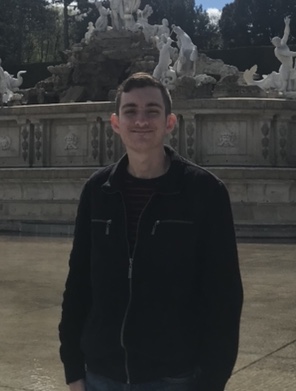 Stefano Ausenda, Contributing Editor
I'm Stefano Ausenda, a senior Digital Journalism major with a minor in Political Science, from Bermuda.  Ever since I can remember, I've had a passion...