Does Pace Prepare Students for The "Real World?"
Hang on for a minute...we're trying to find some more stories you might like.
Attending a college or university is a societal norm and the expectation for young adults in today's day and age.
The intended objective is that attending a higher education institution will prepare young adults for the 'real world,' or to give the up and rising generation a kick-start toward their future, so students will have better lives than their parents. But most importantly, it is because today's students are tomorrow's leaders, innovators, creators, scientists, technicians. If they are to hold that kind of responsibility, then it is vital to be prepared.
But is that what colleges are really doing?
Pace is presented in a way to make incoming students and parents believe that their curriculum is setting students up for success post-graduation. The "Pace Path Plan" is introduced to prospective students and again to first-year students in the required University 101 course. This plan allows students to map out what they want to achieve by the time they graduate and steps to reach those goals.
"In creating their Pace Path Plan, students learn as much as they can about all the opportunities available to them while at Pace," Associate Director of First Year Experience, Cathy Raynis Meeker said. "They learn how they can optimally organize experiences to stand out as exceptional by the time they graduate."
Some find the plan overwhelming, as many freshmen do not know what their futures entail.
"The thing is, no one really knows exactly what they'll be doing in four years, not even one year," junior Communications major Brandon Muccitelli said. "The main purpose to create the Pace Path Plan is to simply develop an outline that helps students prepare for the future because it puts it into perspective for them."
The academic experience that can be extracted through Pace is up to the individual student. Junior Business Marketing major, Ryan Hultberg, plans to become a police officer and join the K9 Training Unit post-graduation.
"Although my major has nothing to do with my wanted occupation, Pace even has fairs for police and corrections to extend knowledge and help gain a better understanding on where I want to go," Hultberg said.
Some students do not feel prepared for their future, even after almost four years of studying their undergraduate degree program.
"I feel it hasn't prepared me in the way that I know what I'm doing after graduation," senior Applied Psychology major Christina Marciante said. "I feel that [the advisors are] mostly there for making your schedule, but they don't help guide you or give you options of what you can do in the future with a psychology major."
Most majors at Pace require an internship or hands-on experience that can go toward graduation credits. This is an exceptional quality that Pace brings to the table that benefits students as they go into the competitive world of corporate America or any type of workforce.
"I am an education major, so I am required to student teach," junior Karina Gil said. "I am currently in a second-grade classroom at Mt. Kisco Elementary."
A liberal arts university such as Pace allows students the privilege to widen their horizons and become a more well-rounded, developed individual while getting the experience they need to be successful in the workforce.
"The countless writing courses, history, public speaking, and even drawing has all given me a well-rounded experience towards narrowing my career path and preparing me for it as well," Muccitelli said. "I think Pace does a great job in providing a variety of courses for someone like myself; courses that allow me to develop my own creative potential in order to eventually get a job in my field."
The purpose of a university may be debated by many, but Pace's curriculum seems to have a dual meaning.
"The purpose of the university's curriculum is to provide opportunities for students to learn as much as they can academically while participating in experiences that prepare them for future academic, professional, and personal opportunities," Meeker said. "The curriculum prepares them to think critically, be thoughtful, enhance their knowledge and skills, and prepare them for the next step toward their academic, career and personal goals."
Going from college to the real world may be overbearing to some students to think about, whereas some students may not have given it any thought yet. The way Pace's curriculum is set up, students have the option to explore different courses, experiences, programs, clubs, and extracurricular activities to guide and shape them into who they are meant to be.
"As anyone goes into the real world, it's good to be well aware of all of your options and interests and of course, it's good to open yourself up to new and cool people," Muccitelli said. "Truthfully, college is all about trying to find yourself and discover what intrigues you the most. I mean, in this stage of our lives what have we got to lose?"

About the Writer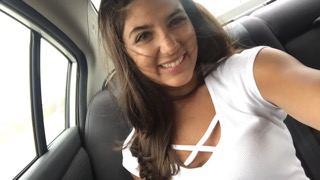 Christina Bubba, Feature Editor
I am a junior Digital Journalism major with a minor in Public Relations. On campus, I am Feature Editor of the Pace Chronicle, a part of the Cheerleading...