Programming's Failed Trampoline Park Trips
Hang on for a minute...we're trying to find some more stories you might like.
Programming Board cancelled both of their planned trampoline park trips this academic year; once with apparent inadequate measures to inform students of the cancellation.
As part of 'PB's Giving,' the week after Thanksgiving, the board had planned a trip to a trampoline park. It was advertised to take place at 'Rockin' Jump' trampoline park in Mount Kisco, NY on Nov. 30 from 8 p.m. to 11 p.m. However, the link that was posted on Eventbrite was for a trampoline park called 'Bounce! Trampoline Sports' in Valley Cottage, NY.
The trip was supposedly cancelled the day before the scheduled date when the Programming Board realized that there were less than five students signed up.
"[The Bounce trip] was canceled due to lack of interest," Student Director of Programming, Alyssa Ortega said. "It didn't equal out to our transportation cost and for the price we paid for the Bounce tickets."
However, the sales for the event continued to be open until a few hours before the event was set to take place. Four students, myself included, decided to buy tickets and attend the trip hours before the bus was scheduled to leave the North Bus Stop.
"We decided to drive separately because we figured if we weren't enjoying ourselves we could've left at our leisure instead of waiting on the school transportation system," sophomore Pat Ortiz said. "We decided to stay because we were already there and had gotten excited for the event."
Since the students decided to take separate transportation, they were not at the bus stop to see the bus never arrive. Upon arrival to 'Bounce! Trampoline Sports,' they were told that there was no scheduled event affiliated with Pace and that they could not use the tickets that were purchased through Eventbrite. The students decided to request a refund through Eventbrite and purchase tickets separately for the night. They successfully received the refund through Eventbrite approximately two weeks after.
The students all claim they did not receive an email informing them on the cancellation of the event.
"We did not receive an email that the event was cancelled," Ortiz said. "We found out the trip was cancelled when we spoke to the Bounce associates."
Programming rescheduled the trampoline park trip to Feb. 1 as part of 'Chill Week,' but this trip had to be cancelled, as well. The trip was advertised through Programming emails as 'Bounce.' It was cancelled on Jan. 31 due to lack of chaperones available through Programming.
"As much as I would attend events in the future, I'm a little concerned about whether or not an event will pull through," junior Karina Gil said.
Programming strives to schedule off campus visits the first Friday of every semester. They are responsible for the popular free trips to the Palisades Mall. Programming events to look forward to this month are all Valentines Day themed. Programming is bringing back the 'Common Hour Giveaway's' on February 13 with a Valentines Day giveaway. They are hosting a 'Sweetheart Social' on February 15, and a 'Love Yourself Spa Weekend' February 16.
*Disclaimer: the author of this article was involved in the events discussed in this article.

About the Writer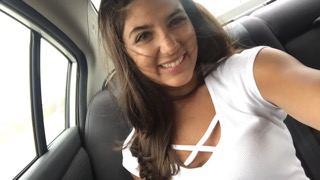 Christina Bubba, Feature Editor
I am a junior Digital Journalism major with a minor in Public Relations. On campus, I am Feature Editor of the Pace Chronicle, a part of the Cheerleading...