Federal Sanctions Skyrocket Gas Prices: How it Impacts Students
Pulling up to a gas pump to fill up a gas tank may always induce some stress, but recently, gas prices have been rapidly increasing and could, as a result, be inducing more stress than normal.
Gas prices began steadily rising in New York ever since the Trump Administration announced that they would begin enforcing sanctions on some countries in May. Previously, countries including China, India, and Turkey were exempt from sanctions even though they bought oil from Iran. However, in effort to further weaken the Iranian government, the Trump Administration decided that these countries will now be liable to sanctions because of their business with Iran.
Typically, sanctions on other countries seem far-removed from daily life. However, for those who depend on personal cars for their transportation, sanctions that cause increases in gas prices could have a more personal impact. A large portion of the Pace community commutes to classes each day or drives to work, internships, or clinicals. They could be feeling pressure from gas prices that now are over $3 per gallon.
First-year student Kevin Goncalves commutes about 30 minutes from Cortlandt Manor. He spends between $50 and $90 per month commuting to Pace, but does not tend to pay attention to gas prices even when they are steadily rising.
"I honestly haven't noticed how expensive gas is because I personally don't have anything to relate it to," Goncalves explained. "My lack of knowledge about the prices is mainly due to the fact that I can't do anything about it. Being a commuter, my focus is just on getting the gas to be able to go back and forth between school and home."
Vanessa Barreto, a sophomore majoring in applied psychology and human relations and mental health counseling, commutes to Pace from White Plains, which is a 15-minute drive with no traffic and a 30-minute drive with traffic. She estimates spending about $30 a month on gas to commute to Pace.
While Barreto previously has not paid attention to gas prices, she has started to recently as they have risen dramatically. Barreto used to work at a job that was a longer drive, but she recently accepted a position at a job closer to both Pace and her home because she began to worry about affording gas.
Whether or not Pace students worry about increasing gas prices, Barreto suggested giving away gift cards to gas stations at campus events as prizes just to alleviate the financial burden of depending on a car a little bit.
About the Contributor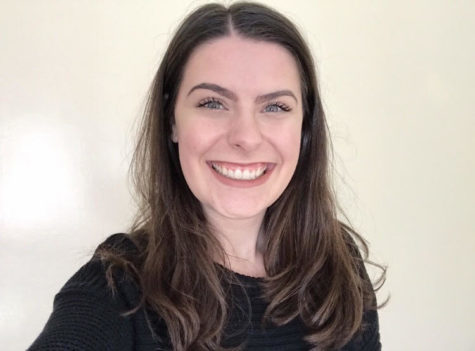 Callie Anderson, News Editor
My name is Callie Anderson, and I am a second year Global Studies major with a concentration in political science. I enjoy covering news stories and connecting...