Senate Approves New Financial Committee
At an SGA senate meeting last month, students approved the creation and implementation of a new student organization finance committee.
Even though it was approved less than a month ago, the idea for this committee was first proposed to senate about a year ago, by current SGA president Madia Bestman, who at the time was Student Government's VP of Finance. According to Ciara Kain, the current SGA VP of finance, inspiration for this committee came from Pace's city campus, which has had a similar committee in place for a couple of years. When Bestman first proposed this committee to the senate back in 2018, it was denied and largely disapproved by students.
Despite immediate denial, SGA continued to push for the committee's approval, and the committee that was ultimately approved  by senate is the end result of months of collaboration between SGA and student orgs on campus. In addition to following the city campus' model, another reason why this committee was created was because of the consistent lack of attendance at finance meetings.
"We needed a certain number [of attendees] to meet our quorum to even vote at all, and it was really hard getting enough people [at the finance meetings]," Kain said. "A lot of people were not very happy when we couldn't meet quorum . . . and students wanted to see more punishment for students who were not participating in finance meetings."
This low attendance led to a lot of finance meetings lasting almost four hours. This is when SGA knew that what was currently in place was clearly not working and that some change had to be made.
Even though the new committee took inspiration from the one at the city campus, there are a few differences between the two committees. One is that on the Pleasantville campus, all of the budgets will be voted on blindly, and the only person who knows which organization's budget is being voted on would be the VP of Finance. According to Kain, the reason why SGA chose to do it this way was to help reduce some of the bias students may have against some student orgs.
"There are much more benefits to having this smaller group to reduce student bias," Kain said.
Since the committee was approved, Kain and Bestman have interviewed in between fifteen and twenty students who have expressed an interest in joining within the last three weeks. However, the committee only needs eight students, so at the end of the interviewing period, Kain and Bestman will decide who will be on it. Their decisions will be based on which students they think expressed the most interest and possess the most skills for the role.
The ideal plan for the committee, according to Kain, is for them to meet only once a month, but since the first meeting has not even happened yet, nothing is confirmed. In order for an org's budget to get approved, it has to have three-quarters approval from committee members, or six out of the eight committee members have to vote 'yes'.
"A lot of good things can come out of this committee," Kain said, "but it lacks in communication to orgs. That's the only negative side of this."
According to Kain, feedback from students has been largely positive, and a lot of students are glad that this committee has finally been created.
"The students that have come up to me have said 'this is great, thank god I don't have to come to another treasury meeting', so there has been a lot of that," she said.
The committee's first official meeting will be next Friday, November 15th, in Kessel's Multipurpose room.
About the Writer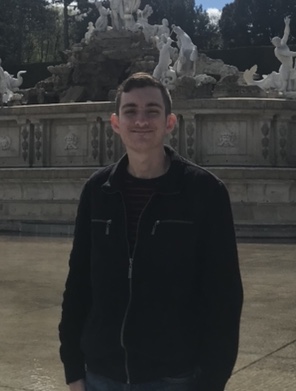 Stefano Ausenda, Contributing Editor
I'm Stefano Ausenda, a senior Digital Journalism major with a minor in Political Science, from Bermuda.  Ever since I can remember, I've had a passion...