NRHH looks to make an impact this holiday season 
The National Residence Hall Honor Society (NRHH)  will be making rounds to the residence halls this holiday season, but instead of singing holiday carols, the group will be looking to collect non-perishable items for their second annual food drive.
The food drive will benefit the Pleasantville Interfaith Pantry, which is a church located in town. The food that is donated by Pace will be benefiting the local community. 
Each member of NRHH is assigned a building and time over a week span, and within that time, the group will be knocking on doors of residents asking for donations of snacks or any other non-perishable food items. 
For those who are not present in their room at the time, NRHH will likely be making two trips to try and cater to more people. In addition, the organization, advised by Alerie Tirsch, director of residential life, and Abigail Smith, Alummi Hall RD, is also hoping to leave a box in the lobby of each building for people to leave their donations in.
Last year, the food drive was proven successful according to NRHH President Grainne McGinley. In Alumni Hall and Elm Hall, they were able to fill up the rolling moving carts with food. Due to its previous success, the organization is planning on making this an annual event. This year, they are hoping to be as successful in convincing students to take one moment out of their day to donate a snack from their room to the drive. 
McGinley says this food drive is an opportunity for students to make an impact.
"This is a way that you can contribute and help others in their time of need," McGinley said. 
As a first semester freshman last year, McGinley was not apart of the organization yet, but notes that this event stll left an impact on her.
"I did this last year and I saw the effect that it had, not only on building a community here at Pace, but people felt so happy and [were] willing to help," McGinley explained. 
In addition, the group will be partnering up with Student Development and Campus Activities (SDCA) during the annual midnight breakfast that will occur in December. NRHH will be collecting food there as well and students who bring two canned items, will be able to skip the line for the food. McGinley says that the food collected at midnight breakfast will be going to a different food pantry, in order to help a different group of people.
NRHH is a leadership honor society that is made up of the top one percent of students on campus that have leadership skills. The organization regularly practices service and recognition  by volunteering in the community, as well as writing Of The Month awards that recognize people on campus.
In order to be part of the organization, various students will be nominated by professors, faculty, and staff members. Students will then have the opportunity to fill out an application to join the organization. Applications for spring of 2020 will be open on Dec. 5th. 
Furthermore, NRHH has one more event planned for this semester, where they will have a table at the Dean's holiday party. At the table, they will be writing letters to those who are a member of the local services. Moreover, the group is already planning on a series of community service projects for the spring semester. Some of those projects will be a day of service and a campus cleanup.
About the Writer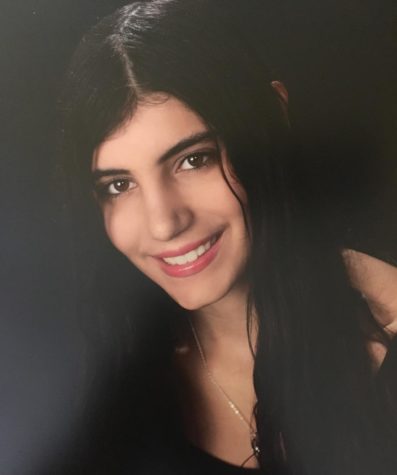 Katie Walsh, Managing Editor
Katherine (Katie) Walsh is a junior double major in digital journalism and public relations. In addition, she is attaining a minor in sports media and...