A Setter's Guide to Halloweekend
There are a handful of events that truly encapsulate the typical college experience.
Collegiate Traditions such as Homecoming week, spring break, and the senior bar crawl are common familiar affairs that all incoming students look forward to participating in. These college rituals bring student bodies closer together and create lasting memories.
The most notable of college rituals is represented in a variety of media, films, and even take up a section on most fast fashion websites. At the end of the month of October, college students flock to local bars and party scenes to participate in the infamous Halloweekend.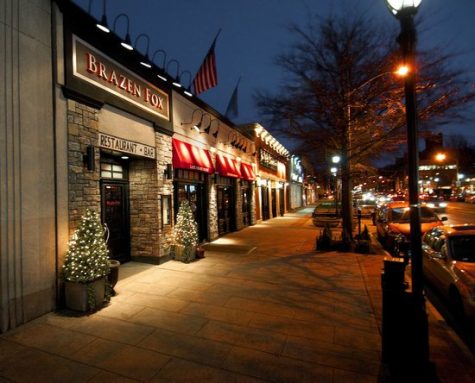 Pace University's Westchester campus is located in the center of Westchester county, allowing students to have easy access to typical Halloween hubs like Sleepy Hollow, New York City, White Plains, and Pace's home, Pleasantville.
As a result of its optimal location, students can choose from a handful of transportation options to attend the Halloween festivities. Rather than wasting gas and racking up mileage, Uber and Lyft are the most common avenues of transit. The mobility services have quick response times and are an economical option when traveling in large groups.
An even cheaper alternative is a shuttle ride away at the center of Pleasantville, the train station. The Pleasantville train station runs along the Metro-North Railroad on the Harlem Line. An average travel time to the city of White Plains is less than 20 minutes and fares range from $9-$25.
Once the travel portion of the evening is out of the way, where should students plan to spend Halloweekend? For those wishing to stay closer to campus, and are the legal drinking age, Paulies Bar is hosting a Halloween Party. The night kicks off at 9 P.M. on Saturday, October 29th, and features multiple drink specials. Not only are drinks on the menu, but so are cash prizes. For those wishing to participate, $100 will be rewarded for best male costume and best female costume and $150 goes to the best group costume. The local bar is located at 14 Marble Ave in Pleasantville.
A short trip away, The Brazen Fox in White Plains is hosting their Halloween Party 2022 offering even more bone-chilling prizes. On Saturday, October 29th, Halloween goers should dress their best as prizes range from $1,000 for 1st place, $500 for 2nd place, and $250 for third place. That following Monday, on Halloween night, the winner of the contest will win free gas for a year (a $1,000 value). The runner-up will be rewarded a $500 value Louis Vuitton Gift Card and third place is granted a $250 Posh Beauty gift card. The Brazen Fox bar can be found at 175 Mamaroneck Ave in White Plains.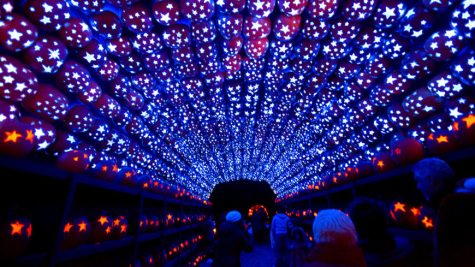 Not 21 yet? Sleepy Hollow, home of the Headless Horseman, provides haunting experiences for everyone. Highlighting over 7,000 carved pumpkins, The Great Jack O'Lantern Blaze honors the 18th-century Van Cortlandt Manor. The buildings and vast riverside are illuminated with thousands of jack o'lanterns and visitors experience the glowing sights to synchronized Halloween music and lighting. Tickets may be bought online and availability reaches November
20th, the cost is said to vary by date of attendance.
For a more terrifying experience, Sleepy Hallow's Haunted Hayride is highly recommended. A hay wagon embarks down a dimly lit trail down toward the Old Dutch Church. The journey mimics that of Ichabod Crane and his escape from the Headless Horseman. While waiting for your turn on the trail, visitors are welcome to a party filled with activities, live music, and vendors which begins at 5 P.M. and is preceded by the hay ride at 7 P.M. Tickets may only be purchased online and time slots fill up fast.