English Department to launch a podcast
An opportunity for students to utilize their creations, analytical and deep thinking skills is launching in Pace's English Department. Lecturer Dana Cadman is working with the department's writing program to recruit a team of students that will be analyzing various art forms. 
The department podcast, titled "Saturated," will have multiple components that will be hosted by different students. The plan is to bring in guest artists, writers and thinkers for interviews. These interviews will create a sense of the rhetoric behind their creative works and provide an insight to the process in producing these works. 
In addition, the podcast will consist of deep readings of media sorts, such as popular media. Furthermore, students will provide their thoughts on various screen plans, acting and films. Cadman says this podcast is a place where students will be able to use the skills that students are working on in their classes. 
Moreover, Cadman says the podcast will also be a place for poetry. There will be a featured poem in the episodes that will either be student work or from an outside poet.
This podcast is part of the department's re-branding project and coincides with the new Writing and Rhetoric major that they are hoping to offer in the Fall. 
"Students have strong voices and they deserve to be heard," Cadman said. "There's a benefit in being a megaphone and amplifying their own voices. We are in an exciting time because the writing program is really redefining themselves and we want students to be a part of the journey."
The podcast also provides students the opportunity to create connections with writers, poets and artists that are out in the real world. 
Robert Mundy, assistant professor in the English department, approached Cadman with the idea about podcasts and since then they have created a team of five diverse students with hosts, directors and a graphic design artist. Furthermore, they have partnered with Paul Ziek, department chair of the Media, Communications and Visual Arts department to provide a technical team for the podcast recording. Along with the voice recording, the podcast will also be available on their YouTube page.
Along with the podcast, the department is hoping to produce more creative opportunities for students within the YouTube page. Cadman explained that they want to create a virtual space for students to connect, since everybody is plugged into technology.
The first creative meeting for the podcast will take place on March 12 from 1 p.m. until 4 p.m. in the lobby of Elm Hall. This meeting, open to everyone, will serve as a drawing board for the planning of the first official podcast. For now, the team is expecting to record at least one podcast, with the possibility of three for the remainder of this semester. In the future, the podcast will be recorded more frequently to every other week or even a possibility of once a week.
About the Contributor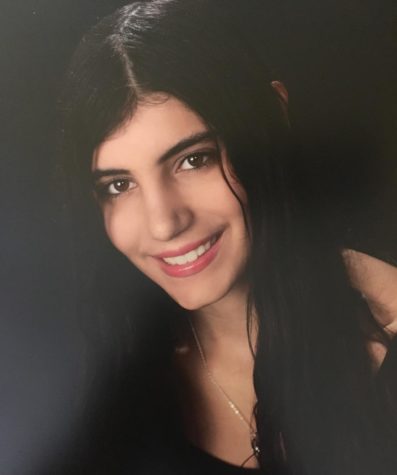 Katie Walsh, Managing Editor
Katherine (Katie) Walsh is a junior double major in digital journalism and public relations. In addition, she is attaining a minor in sports media and...