Commencement postponed on all three campuses

There are only two occasions that every Pace student gets to come together with their entire class for the same event. The first is convocation, which occurs at the very beginning of their tenure on the day before their first day of classes. The second is commencement, which happens at the very end of their tenure.
However, seniors on all three of the university's campuses will not get to participate in commencement during the week of May 18 as originally scheduled.
As a result of Pace joining countless other colleges across the state and country in completely transitioning to remote learning for the remainder of the spring semester due to the global Coronavirus pandemic, the spring 2020 Commencement ceremonies are postponed until a later date, the university announced in a letter and on its website on March 18.
According to the announcement, university administration will be investigating alternative ways and dates to hold the event and will have more information for students and their families in the near future. Pace assures students that regardless of when it may happen, they will receive the diplomas and degrees that they earned there.
Transitioning online and the postponing of commencement has affects hundreds of Pace students. Senior Digital Cinema & Filmmaking major Sydney Krantz is one of them.
"It's worrisome how uncertain everything is right now and [students] don't even know if [Coronavirus] will be over by the time the proposed dates come around," Krantz said.
Like many other college students, she was looking forward to celebrating this milestone with family and friends. But she has to keep reminding herself that it is not just Pace students or students within Westchester that are being inconvenienced, the entire world is being affected and inconvenienced.
On Tuesday March 10, right before spring break, Pace announced that remote learning would go until Monday March 29, one week after in-person undergraduate classes were supposed to resume. Just over one week later, however, it was revealed that remote learning would continue throughout the remainder of the semester. The sudden escalation was very hard for students.
"Though it was rushed and unprepared, I at least got a chance to say goodbye to my friends and I know that we'll stay in touch," Krantz said.
One of the only things that she wishes she could do is say goodbye to those classmates and faculty that she would just wave or say "hi" to all the time, and she always thought that she would have more time to do that.
"I think that a lot of people will be lacking that closure, and hopefully a postponed commencement can provide that [for them]," she said.
Up until May 18, students can get a full refund for their cap and gown, but it must be unused, unopened and sent back postmarked by May 18. For more information, students can visit the Herff Jones website or email the campus-based Commencement Coordinator at [email protected].
About the Contributor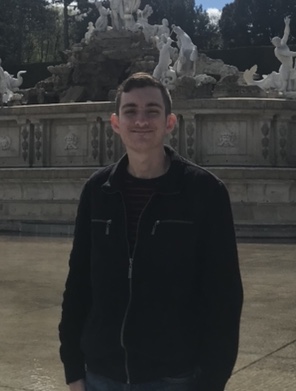 Stefano Ausenda, Contributing Editor
I'm Stefano Ausenda, a senior Digital Journalism major with a minor in Political Science, from Bermuda.  Ever since I can remember, I've had a passion...