Pace extends remote learning through the end of the semester
Pace announced Wednesday morning that all in-person class sessions are suspended on all campuses for the remainder to the spring semester due to the coronavirus (COVID-19) outbreak. All classes are now moved to an online format and Commencement has been postponed from its original date of May 18.
While there are no reported cases of the virus on Pace's campuses, Pace recognizes that it is now considered a pandemic and is growing in our region.
The University states, "It is our great wish that we can have the full community back on our three campuses, and it is our even greater wish that we could celebrate the many accomplishments of our students at this year's Commencement. But currently, realities do not allow that."
More details for moving out of the residence halls will be released shortly, but for now the University is asking all students to pack up their dorm rooms and is analyzing how to issue refunds where appropriate.
However, if you must remain in a residence hall through the rest of the semester, you can. Dining options will be on a to-go basis and the University Health Center will remain open.
Students should contact their professors and check both Blackboard and their Pace email for course-specific updates and assignments.
Pace has accounted for courses that are not easily adaptable to online learning by creating an academic continuity plan. Faculty must now incorporate an online component or assign additional assignments.
About the Writer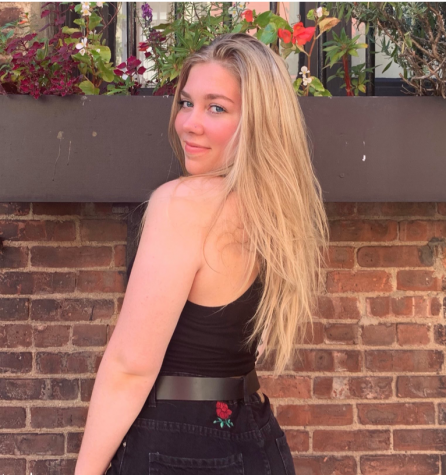 Sequoia Cumming, Editor In Chief
Sequoia Cumming is an honors-level senior majoring in Digital Journalism and minoring in Sports Media and Broadcasting. While starting as a contributing...